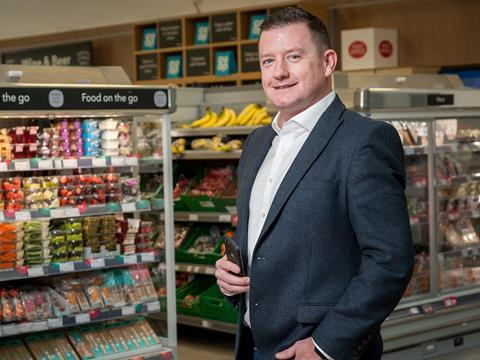 The Co-op has appointed a director of e-commerce in the clearest signal yet of an intention to start selling online.

Chris Conway was recruited as the Co-op's head of digital in May last year but his title changed this week to head of digital and e-commerce.

Conway was previously Asda's senior director of grocery e-commerce and Morrisons' head of online.

The Co-op was also this week advertising for project managers to 'help land some massive changes across the business over the next few years'.

Currently the only way to buy Co-op groceries online is through a trial using robots for delivery from a single store in Milton Keynes, with orders placed on the robot maker's app, or through Deliveroo in a trial in Manchester.

But another trial launched last year, in which Conway has been involved, paved the way for a bigger online launch offering on-demand delivery. The trial provides a new way to offer home delivery of groceries bought in store, using local taxis and couriers instead of the Co-op's own vans and staff. It's underway in 12 of the 228 Co-op branches across the UK which offer home delivery of in-store shopping.

It's in partnership with tech company Lineten, which links businesses' software with that of courier and private hire companies to enable rapid delivery. Lineten also offers to grow businesses through online ordering. Its clients include Gail's Bakery, fast food chain Five Guys and Krispy Kreme Doughnuts.

Speaking at a conference in October last year, Conway said retailers needed to go online or lose sales and described restaurant-style rapid delivery as an untapped opportunity. "If you look at Deliveroo, Just Eat or Uber Eats, that's growing phenomenally, really phenomenally, and we're not really seeing it in our world," he said "It's just going on somewhere else, in restaurants or corner shops. And I think that is a tremendous opportunity."

Neither he nor the Co-op has provided a comment on his change of title.

The retailer also has at least 100 new store openings planned for 2019, a third of which are lined up for London and the south east, as part of a £200m investment programme. A further 200 stores are to undergo "major makeovers".