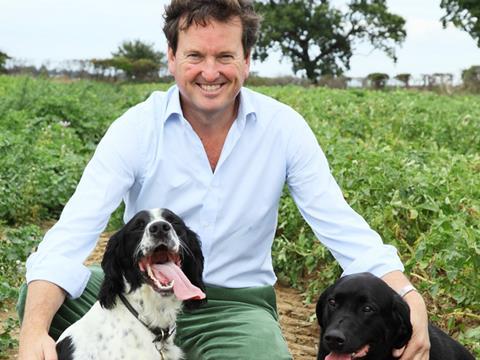 Amplify Snack Brands' international president David Milner has left the company just weeks after taking on the additional role of CEO UK & Europe.

A management shake-up at the US food group has also seen the departure of Stuart Telford, senior vice-president of global operations. Companies House documents show both he and Milner ceased to be Tyrrells directors on 3 May. Amplify bought the UK snacks brand for £300m less than a year ago.

"We greatly appreciate David's efforts in building a compelling portfolio of international brands as well as his help in the post-acquisition transition process," said Amplify CEO Tom Ennis.

A Tyrrells source said of the management changes: "There's no one left. It's sad. David was like a wartime prime minister. After the war, a new leader is needed. He did a brilliant job. He sold the business, twice over, and his interaction with the finance community was first class."

Amplify has engaged former Burton's Biscuits CEO and Kraft Heinz executive Ben Clarke to help lead its international business while it searches for a permanent division head.

As part of its "leadership transition plans" for its international business, the group had recruited "an energetic and talented team with rich consumer packaged goods and food experience" to lead the global division, said Ennis.

"This new team is already moving the business in a positive direction, as demonstrated by recent improvements in our sales and profit trends," he said, describing the team has having "more blue-chip CPG experience" to support Tyrrells' expansion, including into the US where it is investing with "one of our contract manufacturers".

Ennis told analysts the UK "has been a difficult environment starting back in the fourth quarter" and Tyrrells had been "hurt" by the supermarket focus on private label to battle the discounters.

"We have been working on a plan for quite a bit of time in the UK and that includes a change on the Tyrrells talent side, but also looking at the cost side of the equation too," he added. Management was looking to instigate a "big SKU reduction" and a scaling back of unproductive business to focus more on profitable product lines.

Ennis said net sales at Tyrrells were down about 8% year on year on an organic basis - which CFO Brian Goldberg admitted was "disappointing to us versus what we originally thought".