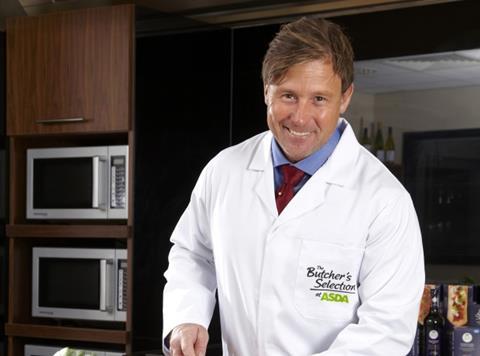 Butchery group Crawshaw has announced the appointment of former Asda executive Jim Viggars as its new CEO.
Viggars, who succeeds Noel Collett, has more than 30 years' experience within the meat industry across procurement, customer strategy and agriculture.
He was head of Asda's fresh meat department between 2005 and 2015, and previously buying manager for the supermarket group's pre-packed pies division, and a fresh meat buyer for the group before that. He was sales director for UK Import & Distribution Services, importing grass fed beef into Europe in 2015-2017.
At the same time, Nick Taylor becomes chief financial officer and replaces Alan Richardson. He joins from Janan Meat where he was chief financial officer from January 2017. He was previously finance director of the egg products division at Noble Food Group, and between 2002 and 2015 he held a variety of roles, including finance director and general manager at ABP Food Group's Doncaster site.
Taylor will also become company secretary. Mark Naughton-Rumbo, non-executive director, has meanwhile taken on the role of interim company secretary.
Jim McCarthy, Crawshaw chairman, said: "I am pleased to welcome Jim and Nick to Crawshaw. They both have clear commercial acumen and careers which are steeped in the industry. I am confident that their combined expertise, experience and outlook will help drive the Group forward."
Crawshaw's statement to the Stock Exchange adds: "James (Jim) Russell Viggars, aged 50, left Asda in 2015. His departure from Asda was referenced in an article by The Grocer citing his dismissal for gross misconduct in connection with breaches of Walmart's expenses policies."
The new appointments take effect from 21 May.