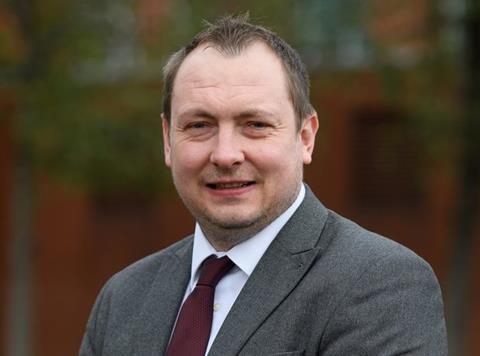 McColl's head of convenience store format Steve Browne has joined the Heart of England Co-operative Society as general manager of the food division.

Browne replaces Peter Fletcher, who served in the role for nine years, and will be responsible for strategic growth and day-to-day operations within the company's 32-strong network of food stores across Coventry, Warwickshire, south Leicestershire and Northamptonshire.

In his previous role, Browne was responsible for overseeing 1,670 stores and 85 refits alone over the past 12 months.
He began his retail career training with the Co-operative Group in Northumberland between 2000 and 2003 and rose through the ranks to become a trainee manager, deputy store manager and store manager.

He has also worked for a number of convenience chains including Nisa from 2007 to 2014.

"I am delighted to be joining the Heart of England Co-operative Society," Browne said.

"The move has come full circle for me, returning to a Co-operative, where I started my training. I've effectively come home, and at a fantastic time not just for the Co-operative movement as a whole but for the Heart of England itself which is in the midst of an extremely buoyant acquisition strategy and a very heavy ongoing development programme."