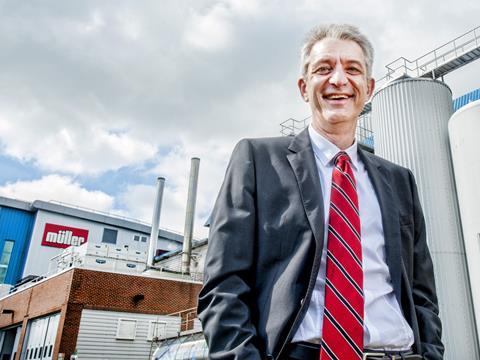 Bergen Merey, the CEO of Müller Yogurt & Desserts, is to step down from the role after five years.
The Turkish-born executive joined Müller in 2015 after 25 years at Procter & Gamble, where he served most recently as VP with responsibility for sales across its Benelux business.
He will leave Müller at the end of the year, with the dairy giant citing family reasons as the cause of his departure.
In his time running the Müller Yogurt & Desserts business, Merey drove "significant and beneficial change" to its results and transformed its capabilities "so that it now also has a major presence in the private label yoghurt and desserts sector", a Müller Group spokesman said.
Merey "further strengthened Müller's market-leading brands' consumer equities, reinforced Müller as the UK's number-one chilled yoghurt and desserts brand and solidified Müller's position as the UK's number-seven most chosen fmcg brand", he added.
He also "step-changed" the company's marketing, NPD, sales and manufacturing operations capabilities and "strengthened the connection between goodness and indulgence of dairy, health and happiness through a successful partnership and campaigns with British Athletics", the supplier said.
John Broekmans, a Müller Group executive board member with responsibility for the company's branded businesses, will take operational responsibility for the Yogurt & Desserts business on an interim basis from mid-October until a replacement is recruited and in post.