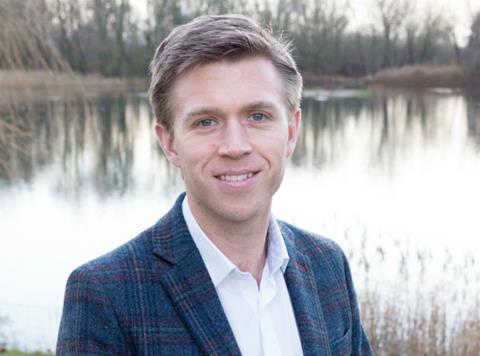 Kraft Heinz has appointed Birds Eye's UK marketing director Steve Chantry as the new commercial director for its UK & Ireland business.

Chantry will join the fmcg giant in March. He brought with him "a long track record of blue chip commercial experience", said Kraft Heinz director of corporate and government affairs Nigel Dickie.

Prior to joining Birds Eye in August 2014, Chantry was category head of marketing at Mondelez in Australia. He has also previously held marketing roles within Reckitt Benckiser, and began his career at Cadbury where he joined as a graduate and held numerous roles across the business.

"Steve has played a key role within the business, including helping drive our transformation to a core brand-focused strategy," said Birds Eye UK & Ireland MD Wayne Hudson. "With the return of icons such as Captain Birdseye, that is now helping to recover share and return the business to growth. I would like to thank Steve for all his hard work and wish him the very best in his new role."

Chantry remained "committed to Birds Eye over the next few months until a successor is appointed", Hudson added.

Birds Eye has also announced the appointment of Brendan Power as its UK sales director, replacing the departing Neil Barker, while Donald Williamson has been permanently appointed as commercial director for Ireland, and will report directly into Wayne Hudson.

Williamson joined the business earlier this year and had proved "crucial" in leading the Irish team, Hudson said.

Power has previously held senior commercial director roles at both Adams Foods and 2 Sisters Food Group. He will take responsibility for developing the execution of a new commercial strategy for the business.