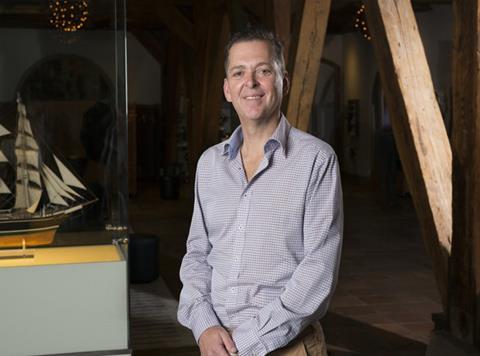 The chairman of Strachans, Scottish retail and wholesale veteran Stanley Morrice, has been named as an honorary professor at the University of Dundee.

Morrice, who joined offshore food supplier Strachans in January 2013 as MD before his recent appointment as chairman, will share more than 30 years of retail and wholesale experience with students in his new role.

The former Scottish Enterprise Grampian vice chairman was forced to abandon his initial dream of becoming a fisherman after a car accident left doctors battling to save his sight at the age of 14.

He stayed on at school for a fifth year and went on to make his mark at Aberdeen-based convenience store chain Aberness Foods in 1994 as sales director.
After becoming MD in 1999, he boosted sales by 50% and tripled profits before overseeing the company's sale to supermarket giant Somerfield in 2004.

"A big part of what I'll be helping students with is strategy and on building business relationships and selling yourself," Morrice said.

"Before I took on the role of managing director at Aberness, Bruce Cochrane, the then chairman, forced me into doing an MBA at Stirling University. I was well into my career, but I do think he was right because it gave me extra confidence.

"You'll get people who say MBAs are a waste of time but there are things, especially on the strategy part, that I've used in every business that I've been involved with. It also gives you loads of connections. This is something I will impress upon the students."

Professor Kevin Grant, director of the School of Business at the University of Dundee, added: "I am delighted that Stanley is bringing his vast experience in business to bear on our students.

"His track record in business stands as an inspiration to our students, who will benefit greatly from learning from someone like Stanley. This is a significant contribution to our activities, including co-designing and delivering modules."