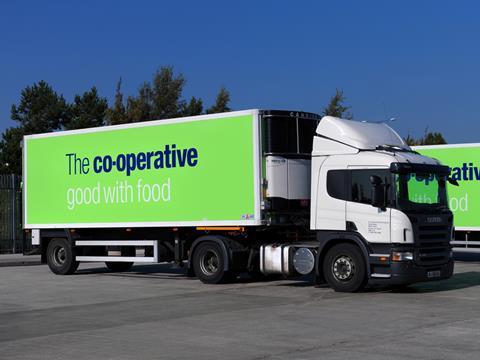 The union Unite has ended its dispute with The Co-operative Group after more than 700 of its lorry drivers voted to accept the mutual's outsourcing proposals.

Unite said today that the deal to settle the nine-week-old dispute was agreed "by a large margin" of drivers.

The disagreement centred on the transfer of 87 drivers based at The Co-op's NDC in Coventry to the haulier Eddie Stobart and Unite's fears for other Co-op drivers across the UK.

A deal was agreed before Easter after two days of talks at ACAS and Unite today announced that the "package of proposals" had been accepted by its members.

"We are pleased with the outcome of the ballot and look forward to a continued constructive relationship with Unite," a spokesman for The Co-op said.

"We have always maintained our commitment to retaining our in-house operations, and are glad that colleagues have recognised this."

Unite's national officer for retail distribution, Adrian Jones, also welcomed the outcome.

"We are confident that our members have a secure future with The Co-op and that our concerns about the future of in-house transport have been fully addressed," he said.

"Our members have been given a firm commitment for their future in line with the business' five-year plan.

"Our members at Coventry, who were transferred to Eddie Stobart, have been given extra assurances that provide confidence for their own futures outside of The Co-op."

Throughout the dispute, The Co-op stressed that it had no further proposals to outsource transport jobs and last month said it would approach ACAS to resolve the dispute.

It was joined round the table by Unite after the union received an overwhelming vote for strike action from its members. It initially proposed a two-day strike and ongoing work to rule, but suspended these ahead of the ACAS talks.