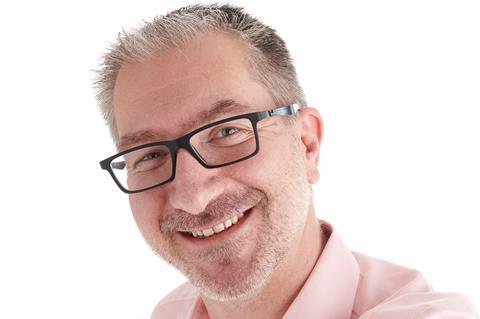 Wilko has appointed Jerome Saint-Marc as CEO, along with new retail and trading directors in a transformation and restructure.
Saint-Marc has been promoted from the joint roles of group transformation director and MD of Wilko.com. In his new role he is charged with delivering the day-to-day leadership needed to reinvent the omnichannel customer proposition with a stronger product-focus.
The CEO position is a new one on Wilko's board, but his appointment will see Andrew Moore step down after a year as chief commercial officer, Wilko said.
Saint-Marc will work alongside chief finance officer Alex Russo, who, in addition to his existing responsibilities, takes on profit protection. Both will report directly to Wilko chair Lisa Wilkinson.
"As group transformation director, Jerome is already a high-performing and widely respected member of our leadership team and has played a key role in both the development and delivery of our long-term strategy and programme of change," said Wilkinson.
"More recently he's taken on greater commercial responsibility as MD of Wilko.com. We're confident this appointment will set us up well to keep sorting the needs of hard-working families in their homes and gardens through greater product focus."
She said Moore had "helped us to lay stronger commercial foundations for our future growth and we wish him all the very best for the future".
Saint-Marc said: "I'm excited by the privilege and opportunity this role brings. It's the brief of a lifetime to work with a household brand that is 90 years young, to transform it to meet the needs of consumers today in their homes and gardens and to lead one of the biggest private family-owned companies in the UK.
"For all the challenges facing UK retail, today at Wilko we still believe Britain is a nation of shopkeepers and shoppers and still believe the high street has an important role to play in helping local communities to thrive.
"I see my job as building a strong team here at Wilko; a team intent on aligning to deliver great value to our customers, meeting their needs, helping them to get their jobs done in their homes and gardens through product that simply helps with respect for their hard-earned cash, delivered to them in an omnichannel way."
Saint-Marc has already appointed Chris Ward as retail director and promoted commercial implementation director Alison Hands to trading director.
Ward joins the Wilko with 25 years' experience in retail transformation, most recently as chief commercial officer of Jollyes Pet Superstores. He previously held leadership and transformation roles at M&S, B&Q and Tuffnells.
He takes over from Craig McGregor, a former Topshop retail director who is returning to fashion, Wilko said.
Hands has previously held several commercial leadership roles at retailers including The Body Shop, Walgreens Boots Alliance and Boots Opticians. She has been at Wilko for 18 months.
Latest full-year accounts show Wilko's store like-for-likes fell 3.9% in the "challenging trading environment" of the 12 months to February 2019.