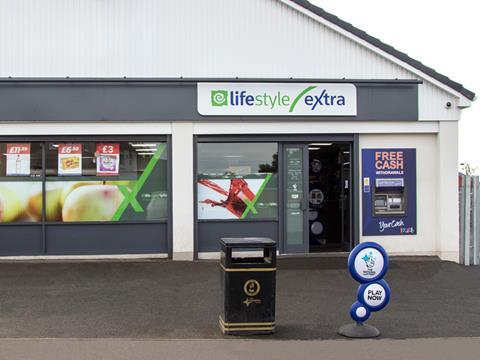 Landmark Wholesale has unveiled new branding for its Lifestyle Express symbol stores.

The grey fascia has been designed to give "real kerb appeal" and a "clean, fresh feel" while remaining faithful to recognisable Lifestyle Express branding, Landmark said.

Retail controller Stuart Johnson suggested the rebranding would help retailers take on the discounters and chains.

"This new-look premium store format offers the very best of Lifestyle Express: high-quality stores with the best products at the best prices, providing shoppers with a fantastic shopping environment and a genuine alternative to the multiples and discounters.

"We know how important it is to make a great impression in a highly competitive retail environment. With this new design we're offering real stand-out appeal. With our premium store formats, Lifestyle Value and Lifestyle Extra, our retailers have the perfect format to best reflect their trading locations."

Landmark has almost 2,000 independently-owned stores with the Lifestyle Express fascia and said the grey colour was more contemporary than the traditional blue and green. Johnson claimed independent retailers achieve an average 30% increase in retail sales after joining Lifestyle Express, and its latest design added to the whole package Landmark gave them.