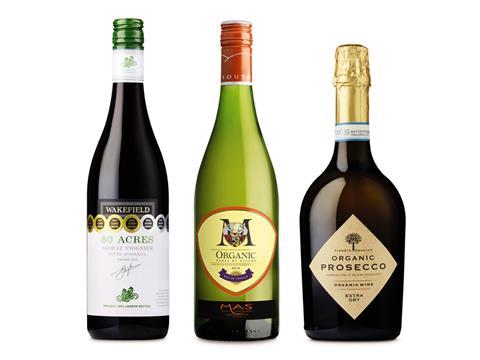 Aldi has debuted its first 'ecologically aware' wine collection, aimed at millennials.

Each SKU in the eight-strong range had either organic, carbon neutral or no added sulphur credentials, in a bid to appeal to shoppers concerned with the environmental impact of the produce they're buying, the discounter said.

Four organic options including Prosecco DOC 2016 are joined on shelf by a pair of 100% certified carbon neutral tipples alongside two 'no sulphur added' reds. Prices range from £4.99 to £7.99.

A recent Soil Association report claimed UK sales of organic wine, beer & spirits rose 14.3% to £6m during 2016.