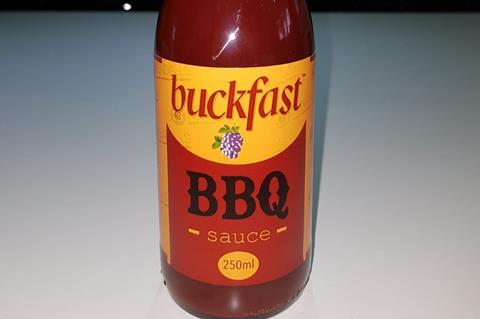 Notorious tonic wine Buckfast is moving into condiments with the launch of its own barbecue sauce.
Billed as "a beautiful, rich sauce" ideal for dipping and glazing meat, Buckfast Sauce has rolled into wholesalers north of the border, and is also available online from Buckfast's production partner, Rendalls Quality Butchers.
Buckfast sales manager Stewart Wilson told The Grocer uptake had been "phenomenal" and the brand intended to make the sauce part of its core range of products.
As well as convenience accounts, it was also being stocked in fish and chip shops and restaurants, he added.
The Buckfast brand has gone from strength to strength over past years – at the time of The Grocer's Britain's Biggest Alcohol Brands 2019 report earlier this year, sales were up by almost a third (29.8%) to £39.4m, a £9m gain [Nielsen 52 w/e 20 April 2019].
It has proved an unlikely beneficiary of the Scottish government's move to introduce minimum unit pricing on alcohol last May: the price of a 75cl bottle of Buckfast, at 15% abv, did not have to budge with the legislation – it was already above the threshold for minimum pricing. Competing drinks, meanwhile, have seen prices surge.