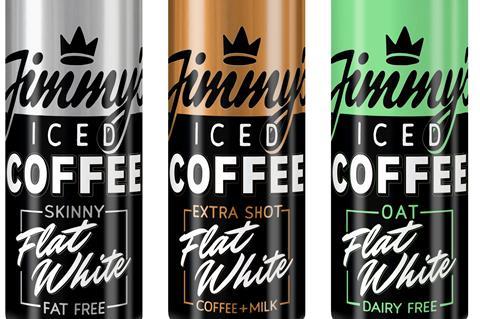 Fmcg brands are pressing pause on upcoming product launches and marketing campaigns due to the coronavirus outbreak.
Mylk Plus, for instance, has postponed the launch of its third dairy-free flavoured milk "for the foreseeable" future, as founder Camilla Ainsworth felt it was "an inappropriate time" to roll out NPD. "It didn't feel right to sing from the rooftops about a new product when everyone's attention is elsewhere and rightly so," Ainsworth said.
Jimmy's, meanwhile, has postponed marketing campaigns for its new canned flat whites and Coffee Cola launches – though they are still set to roll out to retailers.
The brand's operations director Luke Wilkes told The Grocer: "It'll definitely impact our top line."
Nim's Fruit Crisps, meanwhile, said it had struggled to source packaging for NPD, with presses being reserved for existing products. "The usual turnaround time for packaging is four weeks, but now they can't even give us a timeline," said MD Nimisha Raja.
With a lot of supermarket buyers working from home, it was also "not clear if the general policy is to continue as planned with any range reviews," she added.
Dr Will's said uncertainty in the market meant new business was "lower priority" for retailers "trying to replenish their current range and making sure the existing business can cope".
Challenger brands would be "further down the agenda" as retailers prioritised commodities, said its co-founder Liam White.