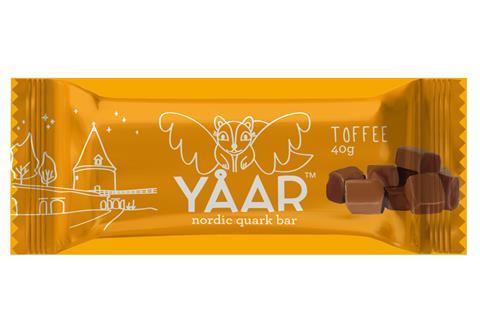 Startup dairy brand Yaar is to launch quark snack bars into retail this week, in a bid to bring dairy to the handheld snacks category.
Its chilled bars come in Vanilla, Cloudberry and Toffee, each with a vanilla quark centre and coated in Belgian chocolate, caramel and toffee respectively.
The Cloudberry variant also features a core of lemon and cloudberry – an amber berry with a flavour profile between redcurrant and raspberry.
Two of the trio, Cloudberry and Vanilla, will roll out into Sainsbury's from 5 May, while all three have secured listings in Whole Foods Market (rsp: 99p/40g).
Yaar described the concept as akin to a choc ice, with the quark forming a filling similar in texture to cheesecake. The products are made with quark produced on the Estonian island of Saaremaa.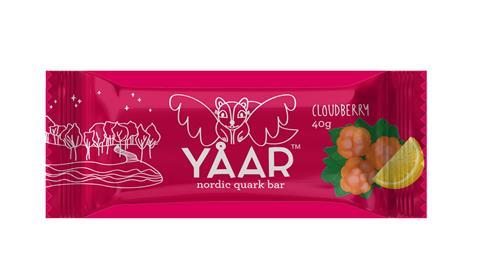 At under 140 calories each (350kcals per 100g), the snacks would introduce a permissable alternative to cakes and biscuits, said the brand.
Yaar is backed by investment company Aser – the majority shareholder in Championship football club Leeds United – which specialises in sports, lifestyle and entertainment.
The brand had been "launched to disrupt the dairy category by bringing a brand new handheld dairy snack bar to UK consumers" said founder Andrei Garbuz.
"With the introduction of the UK's first quark bars, we are creating a new category and offering spoon-free dairy snacking on the go in an accessible, convenient and tasty format."