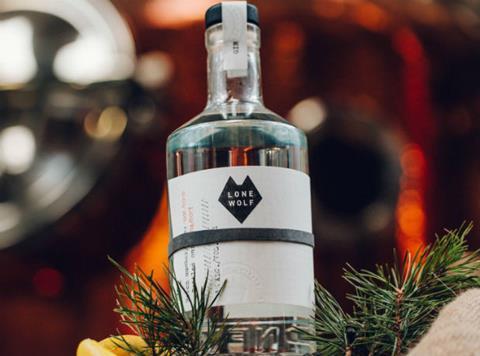 And so the craft beer revolution rolls on. Asda has become the latest supermarket to embrace the all-conquering legion of graffiti-etched labels, ruthlessly strong IPAs and endless hop varieties.
But while trendy beer dominates the headlines, there has also been a shift to the craft side in spirits, with Asda – and Tesco before it – introducing a veritable swathe of tipples from independent distillers such as Sipsmith, Jawbox and Brockmans as part of their latest BWS resets.
Inspired by indie brewers' aesthetics and ethics, a growing number of emerging spirits brands have set their sights firmly on traditional spirits brands' market share, and they are already getting results.
So as hipster hegemony over the nation's BWS aisles looks inevitable, should big spirits brands be worried they are facing the same sea change legacy brewers are dealing with?
It's tempting to cast the craft beer and craft spirit categories in the same light. But while craft beer, with growth of 87%, is busy gobbling up mainstream lager's market share, which has dropped from 82.3% to 77.8% over the past three years, craft spirit is lower at 42% growth [Nielsen 52 w/e 25 March 2017].
And while craft beer extends to a humongous variety of brews – IPAs, DIPAs, peanut butter milk stouts, grapefruit saisons etc – the craft spirits category has so far been dominated by gin brands, which account for some 50% of its volumes [Nielsen].
Part of the draw of craft beer has always been the sheer variety of products available, but gin is a far less flexible liquid than beer.
BrewDog (love 'em or hate 'em) has found a clever niche within the category by making the fact it creates its own base alcohol a focal point of the launch of its new spirits brand LoneWolf – unlike most brands, which buy from a supplier before re-distilling with their own botanicals.
Pricing could also prove problematic as supermarket listings put craft spirits in front of more consumers from a wider range of socioeconomic backgrounds. Three quid for a can of beer is by no means cheap, but it's a far bigger ask to get consumers to splash out upwards of £35 on a bottle of gin.
And while the craft beer boom has proved people are eager to spend more for what they see as a better quality drink, who's to say how the weak sterling and uncertainty around Brexit will affect spending habits over the coming years?
Ultimately, of course, shoppers dictate the success of these products and, so far, they've signalled their approval by upping spend on craft spirits 42% year on year to £72.2m since 2015 [Nielsen].
If the other mults follow Tesco and Asda by overhauling their spirits offers, we could see the craft movement move closer to BWS domination by the time the year is out.
Let's just hope they stop at beer, cider and spirits. Start calling expensive plonk 'craft wine' and I'm outta here.