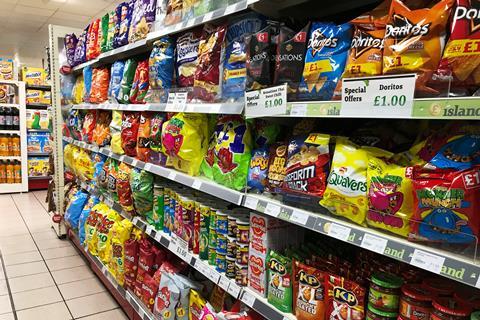 Hope comes in strange guises: this week, for instance, it took the form of a tubular vessel of Doritos. Bear with me.

That one of the nation's favourite savoury snacks rolled out what it claims is its biggest innovation ever this week - Stax, a four-strong range of newly shaped Doritos packed in recyclable canisters - is not insignificant in the slightest.

It is a bold move, a shot across the bow of Kellogg's, and it will be fascinating to see whether Stax turns out to be the Pringles killer PepsiCo so obviously wants it to be.

But putting the politics of fmcg giants aside for a moment, it is reassuring to see that innovation has not been completely furloughed by the ongoing insanity in every other corner of modern life.

Interrogating the merits of new snacks amid such chaos might seem absurd. But with sales of bagged snacks soaring, as shoppers are locked in their homes, it's well timed. And it's also just plain nice to watch an interesting bit of NPD hit the shelves without a mention of the crisis. So here's to Stax, a weird, inadvertent reminder of the normality we all hope to return to one day.