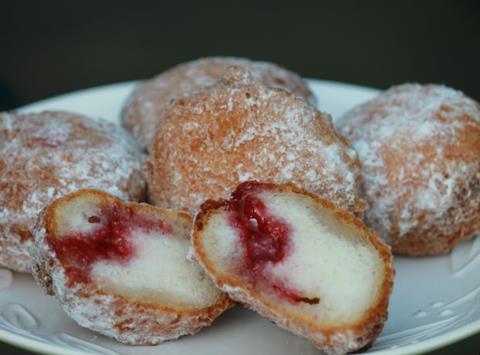 Gluten-free brand Feel Free has announced plans to develop its first jam doughnut, following consumer demand.

The brand, which already produces a gluten-free ring doughnut, has invested £250,000 toward introducing its next NPD. Most of the money – £200,000 – came via a crowdfunding campaign in October 2015 and has already been spent on a new doughnut production site in Selby, North Yorkshire, which houses a 'jammer' machine for filling ball doughnuts.
The plan for a jam variant – announced to coincide with National Doughnut Week (7-14 May) and Coeliac Awareness Week (9-15 May) – comes after a Twitter poll by Feel Free showed that the majority of respondents wanted gluten-free jam doughnuts more than any other type of the bun, including churros and custard-filled.
Sally Allister, managing director of Feel Free, said: "We've been very excited about putting our new jammer into action and have already begun testing gluten-free jam doughnuts. We're working hard to bring them to market by the end of the year."
The new product will be sold in frozen packs and is set to be followed by a glazed doughnut.