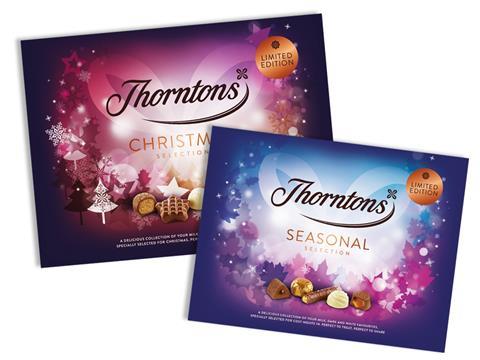 Ferrero hopes to attract younger shoppers to its Ferrero Rocher brand this Christmas, as the Italian confectioner spends £7.1m across its seasonal chocolate portfolio for adults.
Rocher's push will centre on a Make Your Moments Golden TV ad, targeting young adults in the lead up to Christmas.
The brand wanted to stress "how great it tastes while also being more relevant to younger consumers", said Levi Boorer, UK customer development director.
Ferrero Golden Gallery will add two variants – Tenderly Biancoretti and Delicious – while Thorntons NPD will include Seasonal Selection and Christmas Selection boxes.
Raffaello is to return to TV following its UK debut last year, which led to a 75% value sales rise in the run-up to Christmas, according to Ferrero.
The supplier also plans to spend £1.1m on Nutella, including a new ad and a snowman pack sleeve.
Finally, a Kinder Mix Advent Calendar will be joined on shelf by the Kinder Chocolate Santa Letter containing chocolate bars, an envelope, paper and stickers. Each posted letter will receive a reply via the Royal Mail.