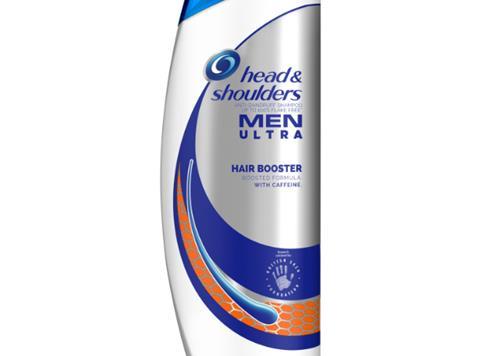 Procter & Gamble is hoping to make medicated shampoo more attractive to young male shoppers with the launch of the Head & Shoulders Men Ultra.
The range came in response to greater consumer interest in the personal care category, with expectations for products addressing male-specific beauty concerns on the rise, said P&G.
Promising "up to 100% dandruff protection", the NPD contains "high-performance boosters" such as mint and caffeine, and comes in six variants: Total Care, Max Oil Control, Instant Scalp Relief, Hair Booster, Sports Fresh, and Old Spice.
The new lineup is rolling out now in 225ml & 450ml bottles (rsp £2.99/£4.99). It will be supported by a "major" push across digital, TV, print and outdoor, featuring band ambassador Joe Hart, the England goalkeeper.
"Our challenge is to change the perception of young male shoppers who believe medicated shampoos are old-fashioned," said Jo Vaughan, haircare brand manager at P&G.