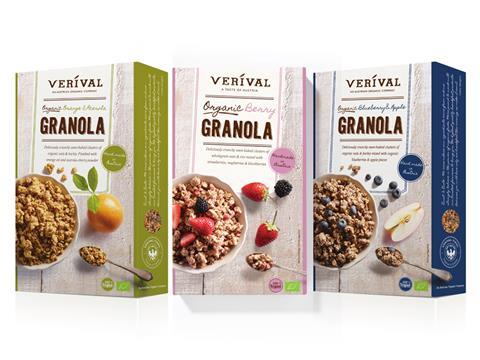 Kellogg's this week brought its Austrian cereal brand Verival to the UK.

The premium range of 100% organic granola and muesli comprises six variants, with flavours including orange & acerola and blueberry & apple.

Previously sold predominantly in northern Europe, Verival had rolled into the UK to tap demand for "organic, vegan and sustainable food" said Maddy Walmsley, sales business manager for Verival UK.