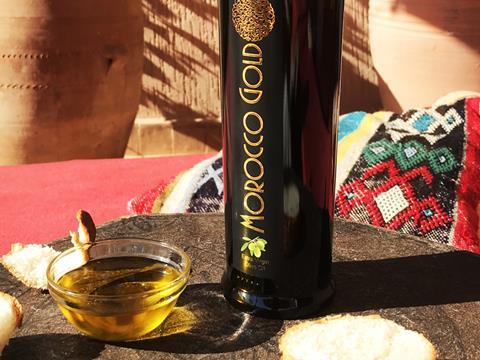 A new Anglo-African brand is preparing to launch a single estate, extra virgin olive oil grown in the foothills of the Atlas Mountains.

Scheduled to roll out in January to independents, Morocco Gold would be the first Moroccan EVOO available in UK grocery, claimed the startup.

Morocco Gold describes its premium oil, made from picholine olives, as having a "subtle yet distinctive green fruitiness" (rsp: £18.99/500ml).