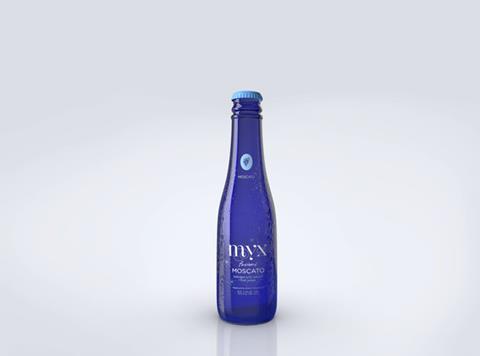 A US wine-based RTD that was brainchild of hip hop star Nicki Minaj is making its UK debut next month.
Myx Fusions Moscato, a sparkling blend of sweet Moscato wine, fruit juice and flavourings has rolled out in the Republic of Ireland, and will go into Asda stores in Northern Ireland in February ahead of a wider roll-out.
The 5.5% drink is initially available in two flavours - original Moscato and peach – and comes in a screw-capped 187ml bottle that contains a single unit of alcohol, and a 375ml bottle.
Minaj helped develop the product and owns a minority stake in brand owner Myx Beverage. The drink launched in the US in 2013, and its bottle was shown in the music video for Minaj's song 'High School' and name-checked in several other tracks. Minaj notified her 18.8 million Twitter followers when it rolled out to store in the US.
"There's plenty of celebrity endorsed brands out there – there's fewer celebrity-owned brands," said Myx Beverage CEO Peter Reaske. "Her activity behind the brand has been amazing.
Myx Beverage claimed the success of the product had helped moscato overtake pinot grigio and sauvignon blanc to become the second biggest white grape variety in the US market, behind chardonnay.