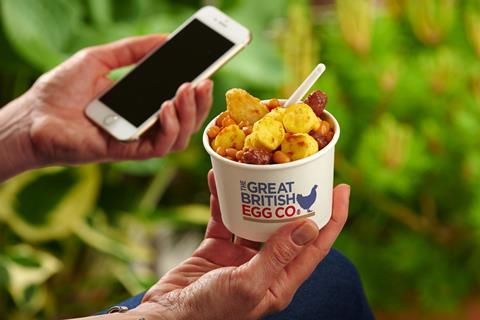 Noble Foods is launching into the foodservice sector with the launch of a new product range under its Great British Egg Co banner.

The new range includes egg bites (cheese and plain), poached eggs (domed and flat), gluten-free yorkshire puddings and scrambled egg burgers (cheese and plain).

The products are being targeted at the education, NHS and pub sectors.

Noble said it developed the egg burger as a result of customer research that showed there was a need for a reduced salt burger for the education sector.

"Eggs offer great nutritional value but kids notoriously under-index when it comes to choosing and consuming dishes," said Steve Hall, business unit controller at Noble Foods' innovation division. "The format is easy to prepare and children have thoroughly enjoyed them, not realising that it is an egg product.

"As consumer habits have evolved, there's been a thirst for new, healthier products that are convenient and easy for operators to use as part of their menus. We've seen a definite shift in the market and as a result we wanted to signpost the breadth of service and support we can offer. We are able to bring solutions to the market that offer convenience and value while meeting consumer demand for healthier menu items."

Bidfood has become the first wholesaler to list the range.