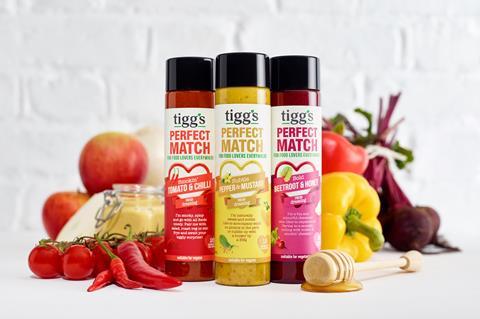 Tigg's has signed a major deal with Tesco to stock its trio of salad dressings.
The trio – Bold Beetroot & Honey, Subtle Pepper & Mustard, and Smokin' Tomato & Chilli – hit the retailer's chillers this week.
The brand claims its dressings are 'cardioprotective', because they are made with only fruits and vegetables versus "cheaper, filler ingredients, such as water, sunflower oil or vinegar", and can be used as dressings, sauces, marinades or for dipping.
They are also vegan-friendly.
Tigg's is the brainchild of brothers Sam and Jacob James, who named the brand after their grandmother. Jacob James said: "Our products are super versatile and can liven up everyday meals from crunchy green salads and sandwiches, to fish fillets or sausages.