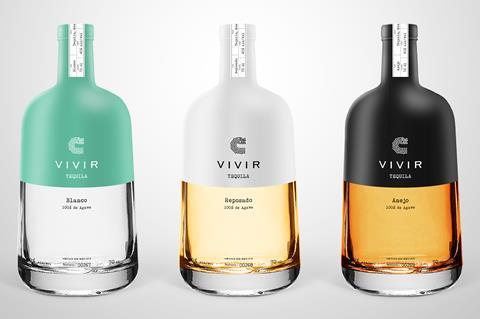 Tequila startup Vivir has netted a major deal with Waitrose to stock its upmarket spirits, The Grocer can reveal.
The brand makes three 40% abv tequilas - a blanco, a six month-aged reposado and an 18-month-aged anejo - which will launch into Waitrose with the retailer's range review in September (rsp: £36-£44/70cl). They were previously only available in high-end on-trade outlets and specialists.
Its spirits are made with 100% agave sugars, whereas many on the market use only the legal minimum of 51% agave, blending in other spirits to make up the remainder of the drink.
Tequila was due a reappraisal by shoppers, said Vivir co-founder Paul Hayes, having long been considered fodder for shots and student bars.
"In the three years since we started the brand, the attitude from bars, retailers and consumers has changed drastically," he said.
Hayes founded the brand with business partner Nav Grewal in 2018 after three years developing the drinks, and recently enlisted former Bargain Booze MD Keith Webb as a consultant to help grow it.
"There is definitely space in the UK for a more-high end tequila that is more readily available," said Hayes.
"Ours is a quite a unique tequila in terms of its profile and has been tailored to the European palate - it's a bit smoother with less peppery tones. And we are the only British premium tequila brand that has a full range."
The buyout of George Clooney's Casamigos brand by Diageo and the $5bn sale of Patrón to Bacardi had made drinkers more ­curious in the category, he added.
It comes as numerous retailers have tipped tequila as a major trend for 2019. Master of Malt said in February its tequila sales were up 46%, largely driven by 100% agave drinks.