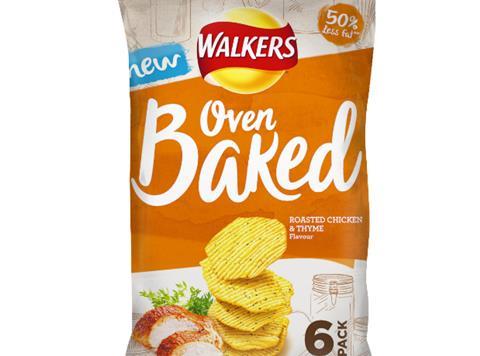 Walkers has rebranded Oven Baked to highlight its 50% lower fat content.
The revamped brand has also added a Roasted Chicken & Thyme variant, which will be available in a multipack format (rsp: £1.80/6x25g).
Walkers Oven Baked will be extending its Crispy Crackers sub-range into a multipack variant, as well as adding an additional flavour, Italian Herb (rsp: £1.65).
"With customers looking for healthier options when snacking, we are delighted to be offering two new flavour extensions to our popular Oven Baked range," said Thomas Barkholt, marketing director at Walkers owner PepsiCo.