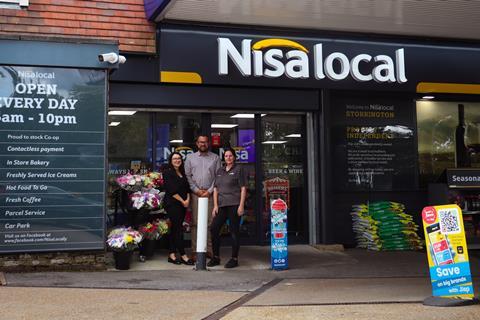 Nisa has joined forces with rota and payroll provider S4Labour.
The partnership aims to help Nisa retailers and forecourt operators reduce the time they spend on managing and paying their staff.
Using S4Labour's software, they can streamline all labour-related processes, such as scheduling timetables and payroll.
"We knew there had to be an easy solution to managing rotas, holidays and sickness," said Nisa retailer Rav Garcha. "S4Labour encompasses everything – great visibility, supports multiple sites, all the data is in one place and the onboarding, training and support has been great."
Garry Craft, MD of convenience stores at S4Labour, said the software was helping retailers to optimise their workforce and enhance operational efficiency.
"We are excited to partner with Nisa and become their preferred rota and payroll provider," he said. "Our focus is on giving retailers the tools they need to manage their teams simply and effectively, so they can focus on serving their local communities."
Nisa head of retail Victoria Lockie added: "Nisa are pleased to announce this partnership with S4Labour. It is really important that our retailers are supported and working with S4Labour will really help them with labour cost and management."