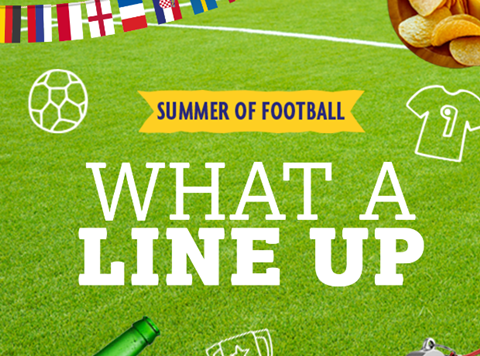 Nisa will kick off a new 'Summer of Football' marketing campaign next week as retailers look to make the most of the World Cup sales opportunity.

The campaign starts on 7 May and will run until 15 July. It aims to help retailers capitalise on the predicted increase in spend the World Cup will generate, particularly on products such as alcoholic and soft drinks, sharing snacks, confectionery and convenient foods.

Nisa is providing retailers with themed point of sale, gondola-end kits and a wide range of deals.

The campaign will be supported by Nisa's consumer leaflet and social media, in addition to a dedicated Summer of Football microsite aimed at getting consumers more involved with the campaign. It features an interactive game, downloadable wall chart, summer-themed recipes and special offers. The football-themed game will also offer the chance to win one of 31 'big match bundles', with one winner selected every matchday.

"Convenience stores are ideally placed to cater for any last-minute plans and we hope our Summer of Football campaign will engage and inspire consumers whilst helping our members to drive footfall and basket spend with a competitive offer during this key period," said Nisa head of marketing Philippe Rondepierre.