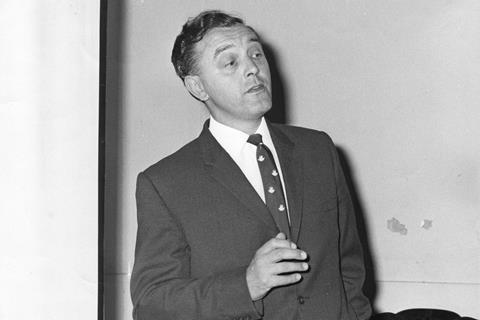 Wine and spirits industry veteran Arthur Bennett has died at the age of 89.
Bennett began his career in the alcohol industry in the 1950s as a shop manager with Threshers and then with Victoria Wine. Marketing roles with London wine shippers LR Voigt and Rawlings followed.
In 1967, he joined Tesco as marketing manager and worked closely with its founder Jack Cohen.
After Tesco, he joined the Co-operative Wholesale Society in Manchester in 1972, where he spent the next 15 years as its buyer for wines and spirits and was invited to join the last board of the Rochdale Pioneers before it became part of the larger Co-operative Group.
He became a Master of Wine, and his reputation earned him the honour of France's Chevalier du Tastevin – a prestigious society of burgundy drinkers – which was conferred on him at a ceremony in Burgundy in 1972.
On retirement he kept in touch with many wine trade colleagues who had become friends and was able to spend time travelling with his wife Jean before her death in 2000.
Bennett passed away peacefully on 9 March 2020, shortly before his 90th birthday, with his daughters Alison and Fiona at his side.