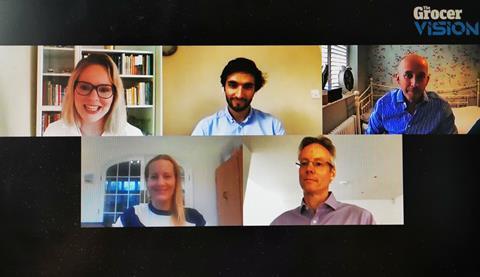 Building better online grocery after Covid-19, The Grocer's webinar on the pandemic's lessons for e-commerce, is now available to watch on demand.
First aired on 16 July, the webinar is hosted by writer and editor Julia Glotz, and brings together experts from the worlds of grocery retail, e-commerce and technology.
The panelists are Waitrose digital director Ben Stimson, Uber Eats UK & Ireland general manager Toussaint Wattinne, Craig Smith, UK & Ireland retail digital transformation director for Salesforce, and Linda Ellett, UK head of consumer markets, leisure & retail, at KPMG.
They discuss the key lessons from the crisis, how shopper behaviour has changed, and how the learnings can be applied to build stronger, more resilient online operations in the future.
If you missed it or want to watch again, click here to register and watch for free.