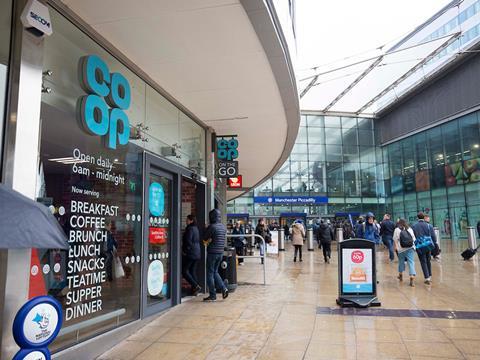 The Co-op has rolled out rapid delivery in London with Deliveroo, extending a trial launched in Manchester last year.

The retailer said this week that 11 London stores had joined the five in Manchester using the delivery business to dispatch orders in as little as 20 minutes.

Beer, wines, spirits, confectionery, ready meals and other groceries are available to order on Deliveroo's website in a range including ambient, chilled and frozen.

The delivery charge is £3, while Deliveroo charges the Co-op commission on orders.
The 11 London stores are in Regent's Park, Stoke Newington, Southwark, Chelsea, Loughborough Junction, Latimer Road Station, Goldhawk Road, Grays Inn Road and Wimbledon, plus two in Wandsworth.

"We have extended a partnership with Deliveroo to make access to our products and services even easier for consumers," a Co-op spokesman confirmed.

Deliveroo is also taking orders for convenience stores across the country supplied by the Co-op-owned buying group Nisa. It stems from partnerships with individual owners but also follows Nisa communicating details across its network of supplied stores, a Deliveroo spokesman said. The arrangement spreads as far as Manchester, Leeds, Swansea and across London.

The Co-op's London Deliveroo launch is just the latest sign of the business' growing small-basket online ambitions and one of three possible avenues currently being explored by the supermarket.

The retailer has also partnered with robot startup Starship Technologies to provide delivery in as little as 15 minutes from a single Milton Keynes branch.

In a third trial, the Co-op is using taxis and couriers to replace its own vehicle fleet for home deliveries of shopping bought in store. In partnership with software firm Lineten, and current underway in 12 branches, it's thought it could pave the way for a wider online launch.