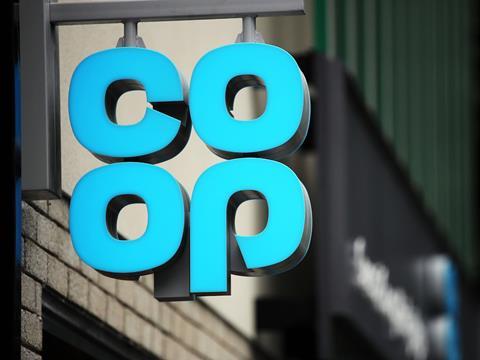 The Co-op has ramped up its use of couriers for on-demand delivery, in a move that could pave the way for a nationwide online shopping rollout.
The convenience retailer is increasingly working with specialist fulfilment firms that link its software with that of a network of courier companies including Stuart, Gophr and City Sprint, as well as taxi firms.
A partnership with one such firm, Lineten, has recently been rolled out from three Co-op stores to a total of 15 across the country, including in London, Glasgow and Bristol, providing delivery of in-store shopping.
The Co-op also confirmed this week it was working with a second such company, Bringg, to provide the online shopping service it launched earlier this year at shop.coop.co.uk.
So far that's limited to London, but using Lineten for home delivery of in-store shopping elsewhere in the UK means infrastructure is already in place to bring those stores online as Lineten specialises in integrating courier firms' software with retailers' e-commerce sites.
Meanwhile shop.coop.co.uk was due to roll out from nine London stores to a further 13 across the capital "in the next few months," a Co-op spokesman said.
So far Bringg had integrated the Co-op's site with couriers Stuart and eCargo, but the "capability exists to integrate more couriers through this service", according to the spokesman.
"The Co-op will review both [Bringg and Lineten] offerings during these trials as it works to explore last mile opportunities to deliver ease, choice and convenience that meet the shopping needs of members and customers in its communities," said the spokesman.
The Co-op is also trialling Deliveroo at more than 20 stores, including in Manchester and London, and delivery by robot in Milton Keynes. But those trials involve orders being placed on the delivery provider's website or app, while using couriers through companies like Bringg can enable the expansion of the Co-op's own e-commerce operation, potentially nationwide.