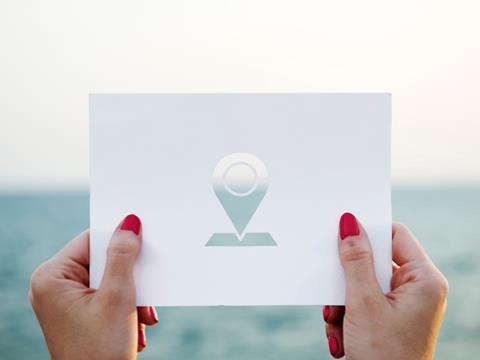 It has always struck me that the likes of Apple, Vodafone and their counterparts can locate you in the physical world. By that, I mean they can know the physical location of your mobile device.
With reference to this location tracking capability, I noted with interest the changes Apple made to the core privacy features of its Safari browser last month. It now notifies users when tracking is being enabled on a website they visit with a pop-up window that asks them to confirm they give permission to install cookies and share data with the website owner.
In announcing the new notifications, Apple called out Facebook. In frustrating attempts by the social network to automatically track web users, Apple's software engineering SVP told attendees at its recent developers' conference: "We're shutting that down." So, he added, Safari would now ask the owners' permission before allowing the social network, among others, to monitor their activity.
The thing that interests me in all this from a retail point of view is that all of these guys have essentially built networks and hardware that can know when you've walked into a store. From Apple's post-GDPR Safari privacy move, it's now apparent that even Facebook can know when you're in a store. But do you know when your customer is in your store? I see the average retailer not knowing who's walked into their store almost as a dereliction of duty. Particularly when you consider this could be easily solved through intelligent wi-fi.
Google, as another location-based internet giant, also caught my eye for the advances it has been making in signing retailers up to its Google Express, Google Shopping and Google Assistant voice platforms, and last month announcing a deal with Carrefour. I've previously commented on Carrefour's French banner Monoprix for launching express delivery by joining forces with Amazon in Paris. But notably here Carrefour has chosen Google as a partner in building out its own digitally enabled omnichannel capabilities.
Knowing that online shopping comes in-built with a digital customer connection, the Carrefour Google tie-up is very interesting on two counts: Carrefour coming to the party and, much more significantly, Google's arrival. The Carrefour deal will allow it to tap Google's technology and skills in artificial intelligence, cloud and new consumer shopping interfaces like Google Assistant, while Google gets to add a grocer with a sizeable presence in European and international markets to the roster of retailers it is already working with to develop its shopping, delivery and voice platforms.
As if not to be outdone, Marks & Spencer has signed a strategic partnership with Microsoft to explore how AI can be brought to bear within the retail environment to improve its customer experience and optimise operations. The agreement is part of Marks' endeavours to become a "digital-first business," according to chief executive Steve Rowe, and is part of a wider business transformation programme.
It is important for all retailers to consider the value that such collaborations can offer, as these partnerships may strengthen the role of the likes of Amazon, Google and Microsoft as gatekeepers to the consumer. It is physical product and fulfilment combined with digital smarts that will provide the winning combination in-store in the future, of that I'm certain. What is more nuanced is with whom to partner.
Tim Mason is CEO of Eagle Eye