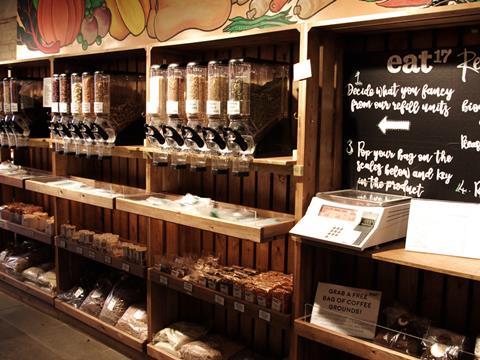 London food chain Eat 17 is close to launching a home delivery service that will see its upmarket groceries available to order across the capital.

The premium food retailer is to take online orders for scheduled delivery of products from its own-brand range, which includes ready meals, artisan bread and bacon jam, the chain's "concept condiment".

A source said this week the company was in the "final process" of launching the service, which was first hinted at in an Eat 17 tweet in April saying: '#homedeliveries #comingsoon.'

"It's launching soon," the source said. "They're finalising the different products that are going to be stocked as part of the delivery service and also the areas they can deliver to."

Eat 17 has two London stores, in Walthamstow and Hackney, as well as one in Whitstable, Kent and in Bishop's Stortford, Hertfordshire. A fifth is set to open in Hammersmith, London, on 2 August.
The branches combine Eat 17's premium locally sourced fresh produce with convenience stores under the Spar banner in a deal with Blakemore.

Each branch also offers its own unique dining experience, although hot food is not thought to be included in the delivery offering.

The Bishop's Stortford branch, located near to the M11, is to act as a hub for the London deliveries because it has the greatest stock capacity, according to the source.
An official announcement of details is not expected for a "few weeks" and Eat 17 would not confirm how deliveries would be made. The firm's tweet included the hashtag '#farmdrop', the name of the third-party delivery company that operates across inner London. However, a spokesman for Farmdrop said there were no plans for a collaboration and Eat 17 was simply ­"jumping on our hashtag".
The tweet also showed a photo of an Eat 17 branded van with the words 'Delivering out handmade goods to our stores and your home' on the side.