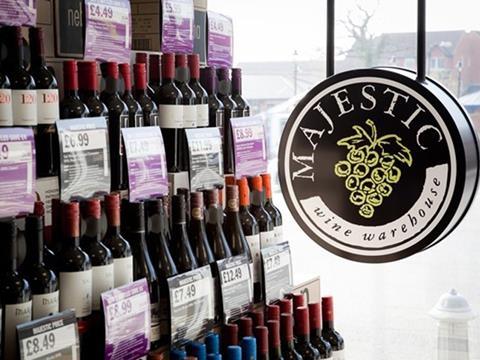 Majestic Wine today revealed a significant step in its 'transformation plan' with the launch of a next day delivery service for its full wine portfolio.

The service will be executed through a new National Fulfilment Centre (NFC), managed by Wincanton and based in Greenford, which will make Majestic's 1,250 wines available for next day delivery. It would bring two key benefits to consumers: improved customer service and improved availability, said MD of Majestic retail John Colley, adding the move marked a "big step" in the company's transformation plan.

The NFC, fully operational from Wednesday (2 November), would facilitate flexible delivery options through click & collect, named and next day delivery services, online and in Majestic's 210 stores across the UK, said Colley.

He added that the six-bottle minimum online order had been scrapped and a no quibble returns policy introduced.

The move would also make life easier for "Majestic's people" as tasks would be taken away from stores, with approximately 40% of all online orders fulfilled through the NFC, allowing shopworkers to focus on service rather than "shifting boxes and organising deliveries" said Colley.

"We are putting the customer back at the heart of Majestic and can now offer a complete multichannel experience, which will deliver real benefits to our customers, people and therefore our shareholders."

The business said it did not expect the new facility to impact on earnings in the current financial year.