The GCA's latest supplier survey has seen Aldi drop from first to seventh – with Tesco also slumping from second to sixth place. But the stand out is Amazon, with a record poor showing on its first appearance on the Adjudicator's list
Amazon is on the naughty step.
Groceries Code Adjudicator has got his feet under the table. He's shown patience with retailers throughout the challenging times that have emerged since he took the helm.
But there is a question over whether White will be patient with Amazon, which finds itself in the survey for the first time since its GSCOP inclusion in March last year.
To be clear, it finds itself at the rock bottom of that survey, with almost four times as many accusations of Code violations as next on the list, Lidl.
Shockingly, nearly 12% of suppliers who responded said Amazon "never" complied with the code. A further 30% said it rarely did.
"It is clear from these survey results there is more to do, and we are committed to listening to our suppliers and making further improvements"
Its overall score of less than 60% compliance compares to an average of 77% among supermarkets when the survey began in 2014.
White said there was "no excuse" for Amazon's poor showing, adding he was willing to use "everything in his power" to ensure it improved its dealing with suppliers.
With a fine of approaching £250m being the adjudicator's nuclear weapon, even Amazon is not likely to take the results lightly.
An Amazon spokesman says: "We take compliance with the Groceries Supply Code of Practice extremely seriously, and we are introducing further changes to continue to improve the experience for our grocery suppliers.
"It is clear from these survey results there is more to do, and we are committed to listening to our suppliers and making further improvements.
"But we are proud of the opportunities we create for suppliers of all sizes, in particular for the thousands of small, independent businesses who can quickly and easily reach customers across the UK and around the world."
Aldi no longer a challenger
Meanwhile, it has been a barnstorming 12 months for discounter Aldi.
Having overtaken Morrisons to break into the UK top four, according to Kantar's hugely influential market share league table, in September, it has led the market in bumping up pay while keeping prices down, and the exodus of shoppers from its rivals shows no sign of slowing.
But while Aldi's unstoppable rise has been the catalyst for price wars and huge changes to its rivals' loyalty models, it appears to have come at the cost of another kind of loyalty: that of suppliers.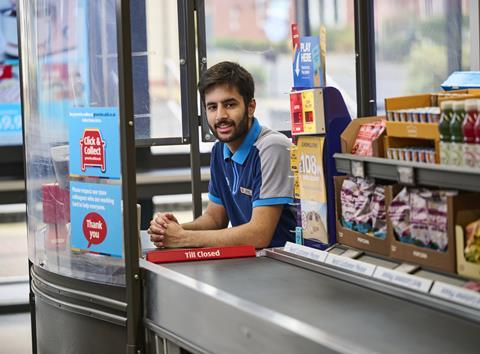 This week's Groceries Code Adjudicator supplier survey shows Aldi has bombed in the rankings for the first time since the annual exercise was introduced 10 years ago.
Having topped the YouGov table for eight of the past 10 years, Aldi has slumped to a comparatively lowly seventh out of 14 retailers.
Sources claim the supermarket has struggled to maintain the same level of relations with suppliers as it adjusts to life in the top four.
Read more:
Meanwhile Tesco, which last year finished second having steadily improved its performance since the GSCOP poll was launched, also saw its position fall, to sixth place. This was despite the survey closing for responses days before the supermarket's bombshell request in March for suppliers to pay fulfilment fees for using its online and Booker wholesale services.
Though 95% of suppliers said both Aldi and Tesco adhered to the code consistently or mostly, both trail well behind M&S, which came top of the table for the first time with a record score of 99% (having finished third last year), as well as premium supermarket Waitrose, which came second, with B&M and Sainsbury's taking third and fourth place.
Aldi's rise to the top four has, say experts, resulted in a greater need to keep suppliers happy, having been seen as a challenger brand.
"The big question is, why has the UK's fastest-growing retailer started to fall out with its suppliers?"
And that's been exacerbated by a more global approach to buying. As revealed by The Grocer in February, Aldi has been bringing its global sourcing division into talks with suppliers of products sold in more than one country, such as tinned and dried pulses, to unlock the benefits of international scale.
The Grocer understands there have also been implementation challenges with its new IT system, Ahead, though Aldi insists longer-term this will improve efficiency and availability.
Ged Futter, founder of the Retail Mind, describes Aldi's fall in this year's survey as "meteoric" and says it is "very concerning" to see the UK's two most influential retailers both falling well down the table.
"The big question is, why has the UK's fastest-growing retailer started to fall out with its suppliers?" he says.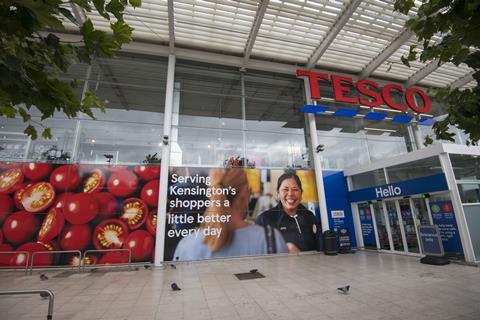 Look no further than inflation, says David Sables, CEO of Sentinel Management Consultants.
"Aldi have always operated fairly and treated suppliers with respect. They do what they say and pay on time. But Aldi are finding it very hard because of cost price increase requests. When you're the lowest-cost retailer it's very difficult to live with 30% price increases."
Meanwhile, well-known availability problems in the supply chain have been exacerbated by Aldi's growing market share, Sables adds.
"When you're fighting for availability and share with the likes of Tesco, that's hard even for Aldi."
Especially for Aldi, adds Futter. "When you are a retailer, your biggest issue is availability. Everything else is whistles and bells. And no one understands that better than Aldi."
Another source says: "There has been such a dramatic rise in volumes, the challenge is dragging suppliers along with them, especially with availability."
Aldi has prided itself on its treatment of suppliers, and insisted the approach hasn't changed.
An Aldi spokesman says: "The support and loyalty of our suppliers plays a key part in our growth and success, so we are pleased they rate Aldi as the leading retailer for fair trading relationships, just as they have every year for the past decade.
"Nonetheless, we recognise now is a difficult time for many suppliers and we are committed to continuing to make further improvements in the way we work with our valued suppliers."
Tesco's reversal of fortunes
As for Tesco, it's a fair bet the 2% fall in its score would be more dramatic had its fulfilment fee supplier request fallen within the survey timeframe..
"Tesco is one of the two retailers from last year's survey that has slipped, whereas all the others have improved their performance," says adjudicator Mark White.
A Tesco spokeswoman says: "Having strong partnerships with suppliers is really important to us and we are pleased that 95% of suppliers recognise that we are compliant with GSCOP. We continue to work collaboratively and listen to their feedback as part of our partnership approach."
White plans to present both Aldi and Tesco with recommendations for improving.
The adjudicator will now enter what he calls a "deep dive" process into the survey's results, with a detailed report due out in September.
Three retailers at least are likely to be cautious of its conclusions.