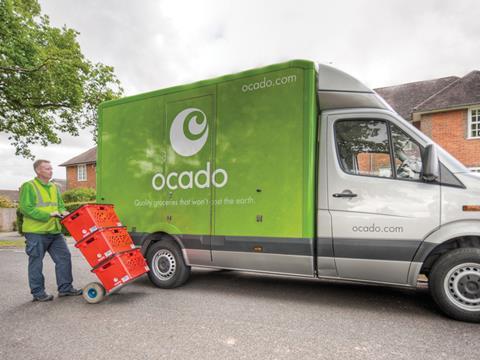 Ocado is developing its own internet of things technology for customers' homes, it has revealed, in a move that could rival Amazon.

Chief technology officer Paul Clarke said the online grocer had "exciting ideas" in the pipeline for creating household objects that could connect to the company through the internet.

Clarke would not reveal what the ideas were but hinted they could use voice recognition technology as this was "a hugely important part of how people shop".

Although Amazon has so far led the way in the internet of things race with its voice recognition Dash and Echo technology, Clarke said Ocado's ideas went "beyond what we see people doing at the moment".

He said Ocado was well prepared for the advent of "smart homes", which will see household objects - and household purchases - become more automated. "We're very well set up to be the replenishment agent of the smart kitchen," Clarke said.

"I'm incredibly excited about the whole internet of things revolution," he added. "I think most companies are asleep to just how disruptive that will be. I think it will dwarf what happened with the mobile phone revolution."

Outside the home, Ocado was also looking at the use of driverless vans, Clarke revealed.

Amazon will be Ocado's main competitor in the internet of things arena. Over the past few months, the US giant has brought numerous household devices to the UK market with the aim of making orders easier.

In August, Amazon launched the Dash wand - a wi-fi enabled device that customers can use to place an order either by scanning a barcode of the product or saying its name into a voice recognition microphone. Hot on its heels came the launch of the branded Dash buttons, which can send an order to Amazon for next-day delivery with one press. And this month, it revealed the launch of Echo devices in the UK, which have voice-controlled speakers that will react to various requests such as reading the news, setting timers and alarms or controlling lights around your home.