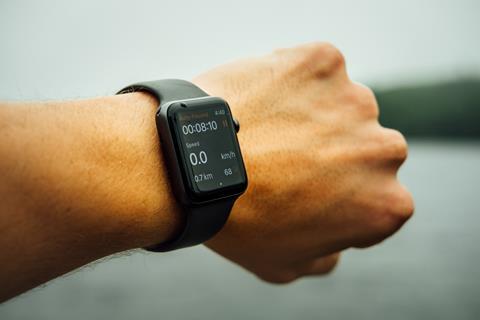 Wishing you all well for 2020 leads me to wonder how many of you were given fitness trackers this Xmas. A popular gift for those looking to go on a health kick, it serves to show how vital data has become.
One lucky recipient – Steve Rothwell, our own founder and CTO – will link the data that tracks his sleep, exercise, diet and more. He is using it to develop a holistic lifestyle tracker, which includes his fitness.
Steve and many others like him are becoming collectors and curators of their own data, which shows just how far we've come. Data is becoming democratised, and looking ahead, I can only see this trend growing.
Retailers should care about this trend, because Steve's cohort are typical of your average consumer today. Increasingly they are realising the power of their own data – so using data to know your customer has become a strategic necessity.
The tools to gain such insight already exist, with the advent of Big Data analytics and AI. As Tony Stark (aka Robert Downey Jr) points out in a new 'Age of AI' TV series that creates a human's avatar: "I am my data."
This eventuality should come as no surprise. Establishing a digital connection to your customers, irrespective of sector or channel, has already become a prerequisite. Now, having extended operations to cope with digital demand, retailers need to expose the benefits of that data to their customers, too.
A retailer can demonstrate they are responsible, careful and thoughtful by enabling the data, aka the customer, to pick genuinely the best offers, for example.
It was in this context that I noted Co-op's plans to expand its online offering with a new brand and Walmart's efforts to expand its sponsored search offering with partners. Both are continuing to build their digital offerings.
Both will provide revenue-boosting data: Co-op will use the online data to refine its own-brand development, while Walmart will gain insight from tracking the ad activity of customers who interact with its partners' ads.
Put another way, both are developing more digital capabilities to generate more meaningful omnichannel insight into their customers, so they can give them more of what they want – both online and in-store.
Yet I contend these initiatives do not go far enough. Retailers have to wake up to the fact that one of the most satisfying things people are seeking is self-curation, which offers an enhanced service and more control.
So, if digital transformation was the defining strategic trend of the past decade, I predict that the next 10 years will see the successful businesses increasingly personalising their customers' experiences through data.