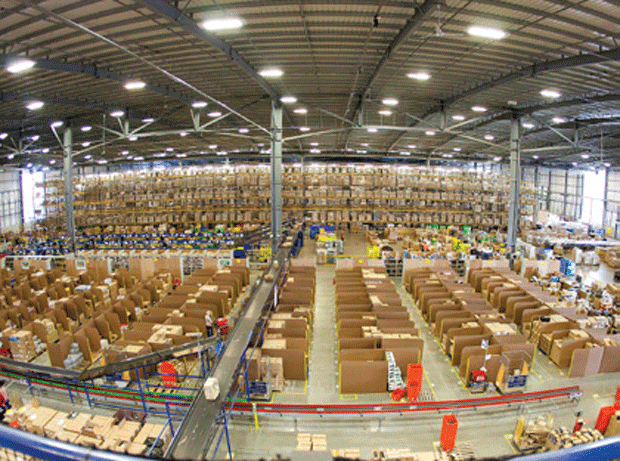 Online giant Amazon has ramped up its food offer as it looks to take on the supermarkets.
Yesterday's announcement of a new one-hour delivery offering about 50 chilled food lines will be trialed first in Birmingham with London next up.
The Grocer has put together a list of the items involved as part of the extension of its Prime Now service.
Alpro Soya original sweetened milk, 1l at £1.39
Babybel mini, 120g at £1
Ben & Jerry's ice cream
Birds Eye crispy chicken dippers 12 pack, 220g at £1.50
Birds Eye field fresh petits pois, 545g at £1
Birds Eye fish fingers
Birds Eye hot and spicy chicken in breadcrumb 2 pack, 180g at £1.38
Birds Eye potato waffles 10 pack, 567g at £1.48
Carte D'or vanilla ice cream, 900ml at £2
Cathedral City white mature cheddar, 350g at £2/light mature cheddar, 350g at £3
Chicago Town pizza
Cravendale skimmed/semi/whole, 2l at £1.25
Danone Activia yoghurt, strawberry, 4x125g at £1.50
Dr Oetker Ristorante frozen pizza, 365g at £1.50
Flora buttery spread, 500g at £1
Galbani mozzarella ball, 125g at £1.35
Goodfellas frozen pizza, 345g at £2.50/deep pan frozen pizza, 419g at £2
Gu Puds lemon cheesecakes, 90g at £3
Haagen Dazs vanilla/strawberry cheesecake/pralines and cream ice cream, 500ml at £2.50
Herta Classics frankfurters 10 pack, 350g at £2
I Can't Believe It's Not Butter original, 500g at £1.45
Ice Company Party ice cubes, 2kg at £1
Kingsmill Tasty Wholemeal Medium Sliced Bread, 800 grams
Lurpak original/Lighter slighty salted spreadable butter, 500g at £2
Mars ice cream bar pack of 4, 204g at £1.50
Mattessons Original Smoked Pork Sausage, 200 grams
McCain Mexican wedges frozen, 750g at £1.50
McCain straight cut home chips, 1.5kg at £2.50
Petits Filous Frubes, strawberry peach and red berries, 360g at £1
Philadelphia original, 180g at £1
Pukka Pies Chicken & Mushroom Pie, 229 grams
Pure Premium Smooth Orange Juice No Bits
Ski strawberry and raspberry yoghurt, 4x120g at £1
Tropicana orange juice/apple juice, 1l at £1.50
Wall's Mini Twister lollies, 400ml at £2
Young's Chip Shop 4 cod fillets, 480g at £2.50