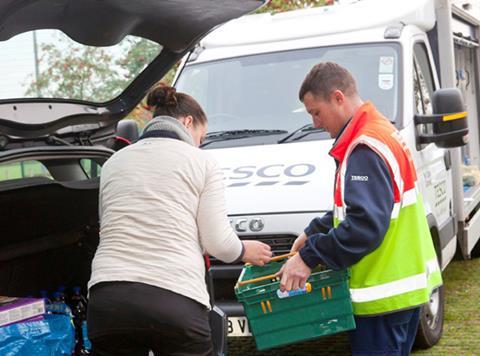 Tesco has slashed the minimum basket spend on its Click & Collect service, in a temporary move to attract cost-conscious January shoppers.

Between this week and 10 February, the minimum limit without charge will change from £40 to £25.

Tesco billed the move as part of its centenary celebrations, which last week saw a raft of price reductions introduced at stores across the country.

"We know time is valuable to our customers, and Click & Collect means they can choose to pick up their shopping at a time and location that suits them," said a Tesco spokesman.

"We're celebrating our centenary and offering customers 100 years of great value, and this is just one of the ways we're helping customers save."

Next-day collection slots at Tesco are available with prices ranging from free of charge to £2, while same-day collections cost from £2 to £4 in selected stores.