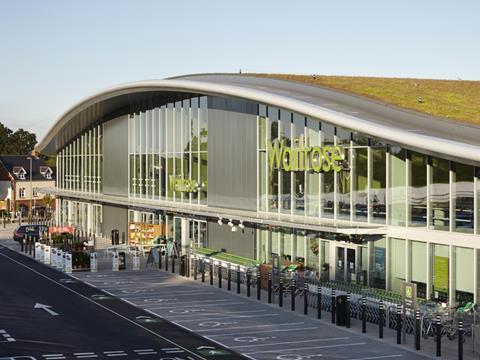 Waitrose has started selling single bottles of Champagne on its Cellar website.

WaitroseCellar.com will offer next-day delivery on bottles of brands including Bollinger, Pol Roger, Ridgeview, Taittinger and its own-label Leckford Estate across the UK for a price of £4.95, or for free on orders over £150.

Standard delivery of two to three working days is free of charge on single bottles, as is the click & collect option.

The supermarket said the range of Champagnes catered for all budgets and occasions, from a "thoughtful gift" to a "once-in-a-lifetime celebration".

The site also offers advice from wine experts, who will provide recommendations and tasting notes.

WaitroseCellar buyer Xenia Irwin said the site made it "even easier for fizz fans to experiment" without having to buy a whole case of Champagne.

A bottle of Black Dog Hill Classic Cuvée 2011 retails at £30 on WaitroseCellar, while Fleury Extra Brut 2002 comes at a price of £42.99.