M&S is going all-out this summer. The retailer is unveiling 57 new products to grace picnic blankets, outdoor grills and garden party tables. Plus a brand new collection of Master Grill meats for the barbecue will be landing on shelves too. Here's our pick of what's to come.
BBQ
Collection Lamb Shish Kebab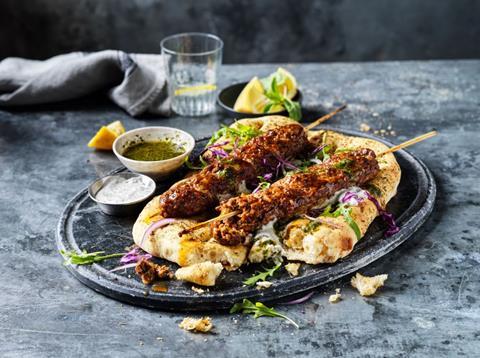 £8.50
Measuring in at a mighty one foot long, this kebab is smoked over oak chips to give the flavour of an authentic charcoal fire, even if it's cooked on a gas barbie. It's flavoured mildly with garlic, ginger, onion, red chilli, coriander and aromatic spices.
Collection Chicken Shawarma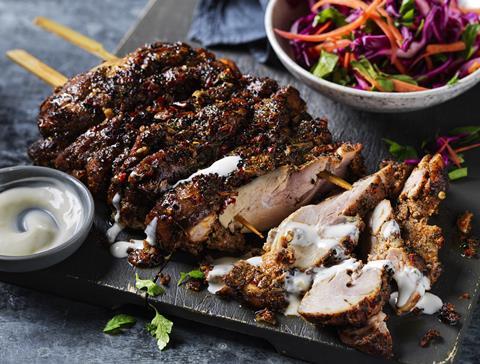 £8.50
"Kebabs don't need to be dirty to be delicious," says M&S. This vertically roasted chicken kebab is made with a "top secret" blend of 14 Middle Eastern herbs and spices, olive oil and preserved lemons.
Collection Aberdeen Angus Cowboy Steak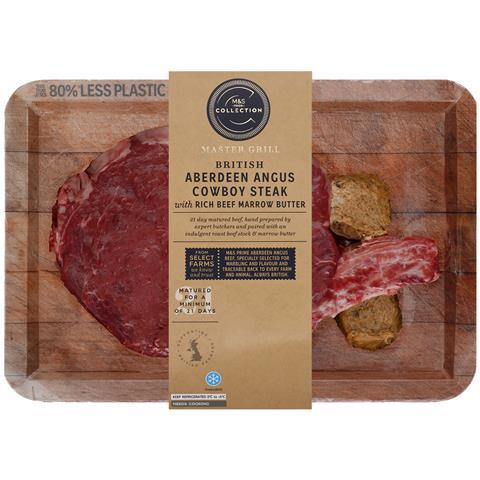 £20.65
Yee-haw, M&S hopes this big, bone-in ribeye will bring some American BBQ inspiration to British kitchens this summer. It serves two and comes with roast beef stock butter which is infused with beef marrow, garlic and herbs.
Collection Slow Cooked Smoky Short Rib of Beef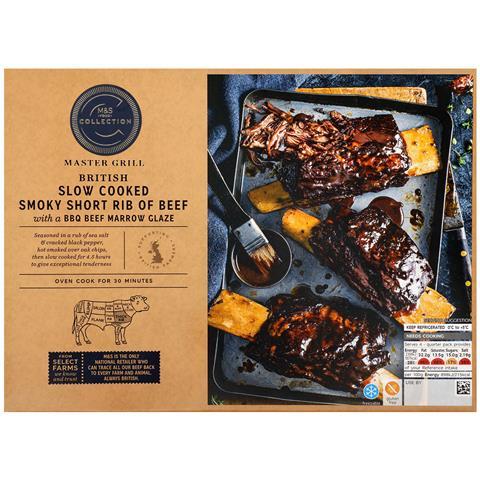 £18
Another US favourite, these chunky short ribs have been hot smoked over oak chips and cooked for four hours for "the most tender ribs you can imagine", says M&S.
Collection Vietnamese Black Tiger Prawns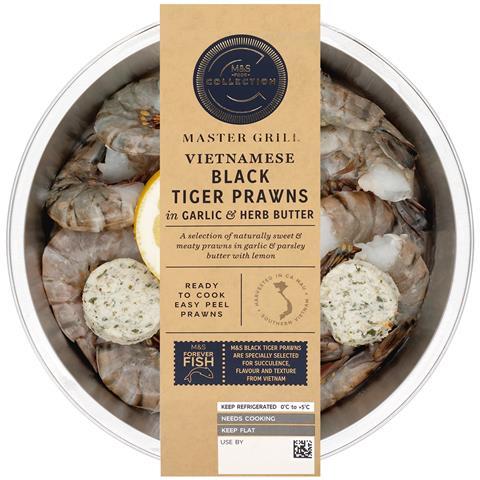 £10.50
Throw another Vietnamese black tiger prawn on the barbie doesn't have exactly the same ring to it, but M&S says these prawns, which are flavoured with garlic and parsley butter and chargrilled lemon, are perfect to sling on the barbecue whenever the sun shines.
Cheese & Onion Burgers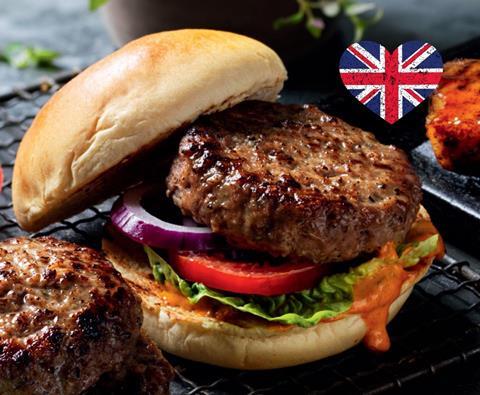 £4
A classic combo, this British beef burger is blended with 12-month aged vintage cheddar and sweet fried onions.
The Big Cheese Melt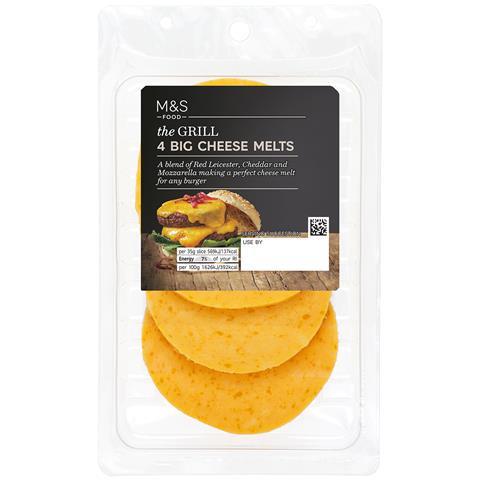 £2.25
M&S is making non-melting cheese slices a thing of the past. These XL slices are guaranteed to deliver an "oozy, clingy" melt using a blend of red Leicester, cheddar and mozzarella.
Candied Bacon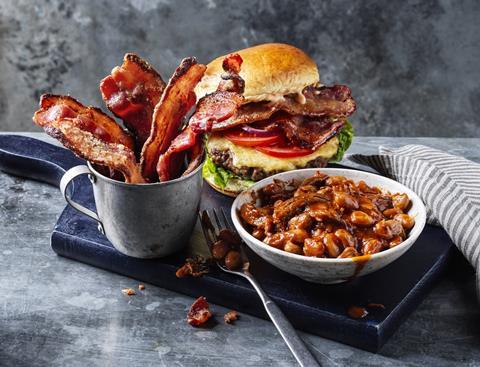 £4
This isn't just any bacon. This outdoor-bred, thick cut streaky bacon has been cured with maple syrup and comes with maple sugar which allows shoppers to caramelise the strips at home, ready to "big up" any burger this summer, says M&S. It's pictured alongside Texan BBQ-inspired Pit Beans with Slow Cooked Beef (£4), which are pinto beans and shredded oak smoked beef in a tomato molasses sauce.
Picnic
Coronation Scotch Eggs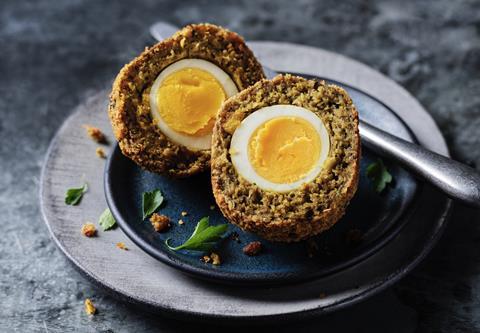 £1.50
An infusion of two picnic favourites, this scotch egg is made with mildly spiced chicken, apricots and sultanas, wrapped around a free-range egg.
Courgette and Cheese Rollitos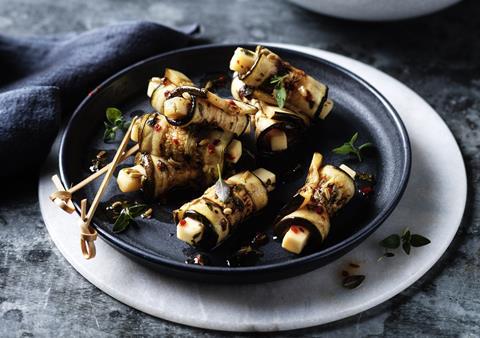 £3.30
For the veggies who miss out on ham and cheese rollitos, this alternative swaps serrano for chargrilled pickled courgette strips, wrapped around emmental cheese.
Marmite & Cheese Pinwheels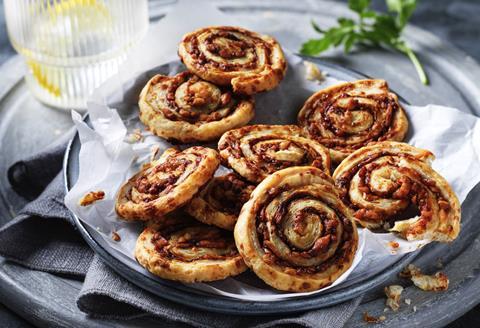 £2.75
The latest drop from the M&S-Marmite collab, these cheesy pastries are the "perfect, bite-sized" picnic accompaniment, says M&S.
Tear & Share Croque Monsieur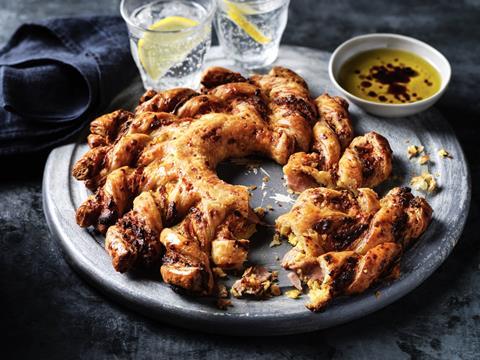 Aiming to impress as a picnic centrepiece, this pastry spiral is twisted with extra mature cheddar, outdoor-bred smoked ham, cream cheese and mustard.