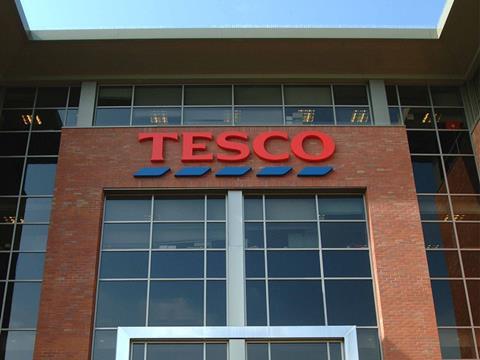 The Usdaw union has urged Tesco's workers to join the new downgraded pension scheme, after claiming the retailer had been "justified" in scrapping its final salary scheme.
As The Grocer revealed on Monday, Tesco has told staff it is pushing ahead with plans to scrap its final salary pension scheme, despite admitting huge opposition from tens of thousands of its staff.
"We recognise this will be disappointing news for everyone in Tesco," said a joint letter from Usdaw national officers Pauline Foulkes and Joanne McGuiness.
"Your representatives on the consultative group fought really hard to keep the Defined Benefit Scheme open," they added.
"During five months of intense consultation we explored every possible avenue and put forward a number of proposals including, closing the scheme to new entrants, increasing employee contributions, reducing the accrual rate and to keep the existing scheme open for members who could afford and wished to remain in the scheme.
"However, Tesco still believed that these weren't viable options because of the unknown costs and risk associated with them."
Usdaw said it "acknowledged" the financial position of Tesco was "justification" for adopting a "lower risk" approach to the pension scheme in the future.
"They also concluded there would need to be a significant increase in employee contributions and a reduction in the accrual rate. In a nutshell, members would have to pay much higher contributions to receive a lower pension.
"Therefore, following a wide ranging consultation, which included robust and constructive discussions, we achieved a number of improvements to the Defined Contributions Scheme.
Under the changes staff, who had been told they would have their contributions limited to a maximum of 5%, will now be able to pay in between 4-7.5% payments from their salary, which will be matched by Tesco.
"Usdaw urges all its members to remain in the new scheme and would encourage workers who are not, to seriously consider joining the new scheme," said the letter.
"We believe occupational pensions are a central feature of an employment package and provide essential income in retirement."