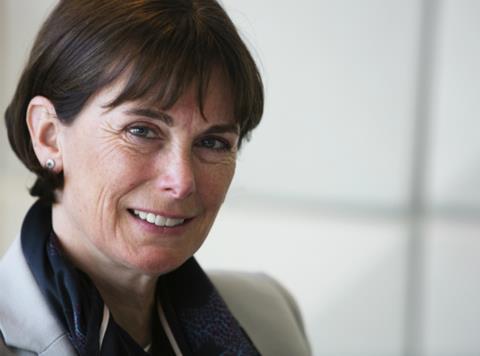 Food Standards Agency chair Heather Hancock has been reappointed for a further three years.
Hancock, who stepped up to the post from deputy chair in April 2016, was reappointed this week by secretary of state for health and social care Matt Hancock. Her term will run until March 2022.
A former managing partner at Deloitte, Hancock was also CEO of the Millennium Commission during the mid-1990s and holds a variety of non-executive director positions.
Her time at the helm of the FSA has been punctuated by a series of food safety scandals in the meat sector, Brexit preparations and a battle to secure better funding for the regulator.
Most recently, she has been at the forefront of work to tighten rules on allergen labelling in the food-to-go channel, following calls for a 'Natasha's Law' in honour of teenager Natasha Ednan-Laperouse.
Hancock said she was "delighted" to have been reappointed and was "looking forward to realising the ambitious plans I set out for the agency when I became chair in 2016".
"Our preparations for EU exit have been rigorous and effective so I feel confident that, whatever the outcome, people will continue to have food they can trust. We are also three years into our programme to modernise the food regulatory landscape in England, Wales and Northern Ireland and we are starting to deliver real change and benefits through our Regulating Our Future programme."
There was "still work to do to ensure greater protection for public health, and better assurance for consumers", she said.
"Allergens, food standards and greater transparency about food safety are just some of the issues my board and I will be focused on over the next three years. I'd also like to pay tribute to the FSA staff from across all three countries for their extraordinary efforts to deliver during a very challenging time."
FSA board member, David Brooks, has also been reappointed to his position and will remain a member of the board until 31 March 2022.
Elsewhere, the regulator is also looking for a new CEO, after incumbent Jason Feeney announced his retirement last month. Feeney will step down in June, just over two years after taking on the role.