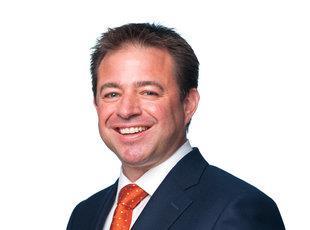 GSK has rejigged its consumer healthcare team following its recent joint venture with Novartis OTC.
Carlton Lawson, previously GSK's general manager of consumer healthcare Great Britain and Ireland, is now area general manager for GSK Consumer Healthcare Northern Europe (Great Britain, Ireland, Nordics and Benelux).
Lawson joined GSK in 2008 holding roles in the oral health global category before being appointed consumer healthcare general manager in 2013.
Darren Folker, the former general manager for Novartis in Benelux, has also been hired as sales director for Great Britain.
Folker, who held a number of sales positions with Johnson & Johnson prior to joining Novartis, will be supported by grocery director Jo Cooper, pharmacy director Andy Gill and field force director Phil Francis.
GSK claims it is now the world's largest OTC manufacturer with over £6bn worth of sales and a combined portfolio of brands including Sensodyne®, Panadol®, Aquafresh®, Corsodyl®, Maxi®, Voltarol®, Otrivine®, Nicotinell®, Excedrin® and Savlon®.
"The new GSK Consumer Healthcare exists for one purpose: to help more people around the world do more, feel better and live longer," Lewis said. "Our new company combines the best of both businesses, and we are committed to ensuring these strengths provide even greater benefit to our customers and consumers."