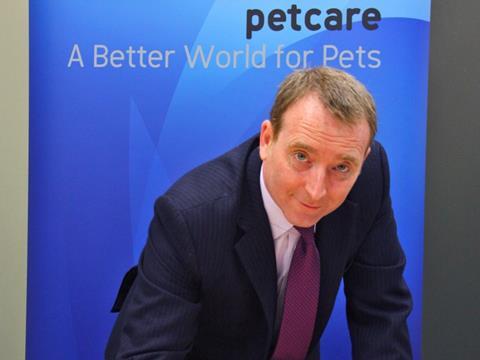 The managing director of Mars Petcare UK Mike Gallacher has announced his decision to leave the business.

The company, which makes Whiskas and Pedigree, has yet to appoint a successor, but Gallacher has agreed to stay on over the summer to support a smooth handover.

Nigyar Makhudova, president of Mars Petcare Europe, paid tribute to Gallacher's leadership since he took over from Mark Johnson in 2011.

"Mike has delivered strong results, refreshed our UK strategy and led a large UK change agenda," said Makhudova. "I wish him lots of success in his future endeavours."

Gallacher joined Mars in 1996 and has worked in a number of senior roles across confectionery, petcare and food in Europe and Asia. He was heavily involved with the integration of the Wrigley business in China.

Under his leadership, Mars has embraced price-marked packs in the convenience channel and expanded its range of bespoke healthy products.

Last year, it launched Pedigree Puppy Dry for small dogs, and a range of specialist products for small, medium and large puppies.