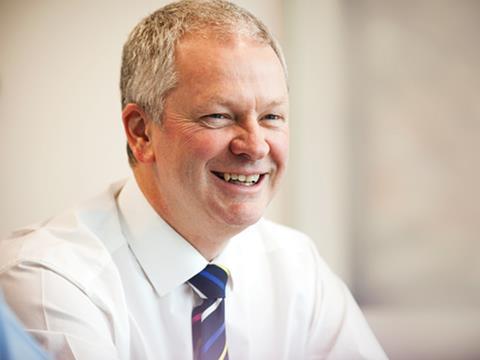 Medina Dairy has appointed industry veteran Mike Sheldon as its new managing director.

Sheldon is the former MD of Dairy Crest's milk division. He joined Medina last week as part of a management shake-up which also saw former Graham's the Family Dairy commercial director Mark McQuade added to its sales team. Sheldon will report directly to CEO Sheazad Hussain.

Business development director Shelagh Hancock, who was Medina MD until mid-2015, is to leave the business in March to pursue other opportunities.

Sheldon worked for Dairy Crest in a variety of different management roles for almost 23 years before leaving the business ahead of the acquisition of its dairies division by Müller in 2015.

He will have responsibility for the day-to-day running of a rapidly changing business that will supply some 50 milling litres of fresh milk to Sainsbury's from July, representing 10% of the retailer's entire milk supply.

"Over the past year I've been doing some consultancy work while looking around for opportunities. This was something that seemed too good to turn down," Sheldon said. "It's a business which is going through a transformation, driven by our toll-processing deal with Müller, the Sainsbury's deal, and our recent Iceland contract win."

Hussain had recognised the need to change the business and to bring in some resource, as the business was "getting bigger and more complex" he added.

"Medina Dairy's vision is to be a credible and competitive alternative in a consolidating dairy market, and it has already made strong progress in this regard," Sheldon said. In addition to securing further supermarket business, he suggested Medina could look at developing free-range or organic milk propositions.
"We are delighted to have appointed someone of Mike Sheldon's calibre to the role of managing director," said Hussain. "This is an exciting time for Medina as we make good progress in delivering on our strategic development objectives and I'm sure Mike's substantial dairy industry experience, particularly in relation to the supply of fresh milk to the major multiples, will strengthen our offer further."
Meanwhile, Müller Milk & Ingredients has announced the departure of agriculture director Lyndsay Chapman with effect from 27 January. Chapman held a similar role with Dairy Crest before Müller's acquisition of its dairies business, and had left Müller by mutual agreement, said MD Andrew McInnes. "Lyndsay has led the agriculture team during a period which has seen major progress in integrating two complex businesses including bringing two farming groups together, and unprecedented marketplace volatility," McInnnes added.

She will be replaced on an interim basis by Müller's current integration programme manager Rob Hutchison.