The room was disgusting. So were its inhabitants. Two twins, aged 26, reduced to the status of slaves. Unpaid, unfed and wearing the same clothes for 16 weeks in a row, both worked long, punishing hours in food factories. When they returned home after their shifts, their mould-covered accommodation did not even offer them a bed.
This isn't a Dickensian workhouse tale or a horror story from a third-world country. This took place in the UK in 2013.
Promised food, work and accommodation, the two young Lithuanian men - described as "extremely vulnerable" - were trafficked into the country by two gangmasters, also from Lithuania, and spent the next four months working in Norbert Dentressangle's pea processing plant in Lowestoft and the 2 Sisters poultry factory in Flixton, Suffolk, after being placed by recruitment agencies Jark and Staffline. When their ordeal was over, they were handed a £20 note by their gangmasters, Konstantin Sasmurin and Linus Ratautas.
In January 2016, the two men were jailed for three and a half years after pleading guilty to trafficking, labour exploitation and money laundering. "Modern day slavery is real and is happening all around us," said DS Mark Scott from the Norfolk Constabulary. "It must not be tolerated."
Both 2 Sisters and Norbert Dentressangle condemned the situation as soon as they became aware of it. 2 Sisters stressed it acted "swiftly and decisively". It added: "The UK food industry depends on migrant labour, and our processes and systems lead the sector. Unfortunately, even the best systems can occasionally be breached". And a spokesman for XPO Logistics, which owns the Norbert Dentressangle site, said it took its responsibilities to its employees "extremely seriously".
"Modern day slavery is real and is happening all around us"

DS Mark Scott, Norfolk Constabulary
Still, this case is just one example of thousands, claims the University of Hull's Wilberforce Institute for the Study of Slavery and Emancipation (WISE). It estimates there are 13,000 slaves in the UK today. And the numbers are increasing. In 2015, the government's National Referral Mechanism (a framework set up to identify victims of human trafficking or modern slavery and ensure they receive the appropriate support) received 3,266 cases from potential victims of slavery, up 40% on 2014.
Around the world, the figure is far higher still. On Tuesday, the Global Slavery Index claimed there are 45.8 million adults and children enslaved across 167 countries. The figure is up 30% on 2015 and is more than twice the number of humans traded in the half millennium of the transatlantic slave trade, says Michael Quayle, an associate of international law firm Freshfields Bruckhaus Deringer. And the food industry - due to its complex global supply chains - is exposed to this like few other sectors, with commodities like Thai seafood and palm oil having been publicly exposed for having connections to slave labour and trafficking.
Worryingly, this isn't just an issue at the fringes of UK grocery. Several recent cases have included some of the biggest names in British grocery: in addition to the Lithuanian case involving 2 Sisters and Norbert Dentressangle, another notorious recent case saw Kent-based DJ Houghton Catching Services accused of exploiting 30 migrants at chicken farms producing free-range eggs. The recipients? Tesco, Asda, M&S, Sainsbury's and The Happy Egg Co, among others.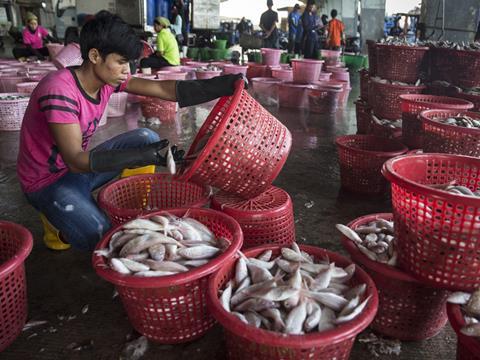 Of course, these companies do not want people in their supply chains to be employed in slave-like conditions, and all will have policies in place to prevent such practices, but the cases show it's nevertheless possible for modern slavery to creep into the supply chains of some of the biggest, most sophisticated grocery operators. So what are the industry and law enforcers doing to get a handle on the problem?
See also: The Modern Slavery Act 2015 and your supply chain

In the UK, the most significant recent development is the introduction of the Modern Slavery Act 2015 (MSA), which was introduced by the government to clamp down on slavery practices. "This landmark legislation sends the strongest possible signal to criminals that if you are involved in this vile trade you will be arrested, prosecuted and locked up," said home secretary Theresa May when the Act was launched last March.
"Most companies are doing the absolute minimum in terms of the Modern Slavery Act"

Nicki Perrott, Procure4
Crucially, the Act puts the onus on businesses themselves to investigate modern slavery issues in their supply chains - no matter how deep they have to dig in order to do so. As of 31 March 2016, all companies with turnovers of £36 million or more must publish a statement on their website detailing precisely what they are doing to address the risk of slavery and human trafficking in their supply chains. Unlimited fines await those who fail to do so.

To encourage long-term changes, statements must be filed on an annual basis. But to date, specialist labour consultancy Ergon Associates - which has produced two reports on the 'current state of disclosure' on modern slavery across the UK- has been able to find just 239 slavery disclosures from across a number of sectors. And this despite there being at least 12,000 big companies that are eligible.
What you need to know about the MSA 2015
Thomas Player, partner at law firm Eversheds, highlights the key points businesses need to know now to remain compliant:
For the grocery, food & drink and retail sector, well publicised human rights breaches and international supply chains means human rights is an extremely complex area
A qualifying business must produce an annual statement of the steps taken to ensure that slavery and trafficking are not taking place in any of its supply chains and business, or, a statement that no such steps have been taken
A qualifying business is a company or partnership (wherever incorporated or formed) that supplies goods or services, has a total turnover of no less than £36m and carries out business in the UK
Turnover includes the total turnover of the organisation and its subsidiaries
The statement must be signed by a director, approved by the board (or equivalent) and published on its website with a prominent link from its homepage
The duty to produce a statement applies to qualifying businesses with year-ends from 31 March 2016, and the government expects publication within six months of the year-end
The Act does not stipulate what details the annual statement must cover. Instead, it has guidance on information about the organisation and its supply chains, its relevant policies, due diligence processes and staff training, the steps taken to assess and manage the risks of slavery and human trafficking and the effectiveness of such steps measured against appropriate KPIs
Businesses should be aware that the Act's guidance on content will be used by campaigners to benchmark the adequacy of published statements and to assess compliance
Failure to comply with the new requirements could lead to significant reputational damage and a consumer, employee and investor backlash
Even where reports have been filed, they are mostly "basic", says Ergon. In fact, 35% of the reports it found were non-compliant as they did not cover risk assessment methods, and 25% were not signed by a named person. "If statements do not start to cover processes, risks and actions in more detail, we may well start to see critical comment," warns Ergon policy director Stuart Bell, although he adds the "food supply companies in our sample have, on average, slightly more detailed statements than the sample as whole".

Karen Bradley, the government minister for preventing abuse, exploitation and crime, is clear business leaders must help confront slavery. "That is why the Modern Slavery Act placed a duty on all large businesses operating in the UK to disclose the action they are taking to end modern slavery in their supply chain," she says. "I urge all businesses to be transparent about what they are doing to stamp out slavery to enable customers, shareholders, investors and activists to reward those who take action and to put pressure on those that are not yet facing up to their responsibility."
High risk

However, there remains a long way to go. "Most companies are doing the absolute minimum in terms of the Modern Slavery Act," says Nicki Perrott, client director at Procure4 and a former head of procurement at Sainsbury's. Smaller operators in particular lack focus on the issue, she warns. "They are taking the approach that simply adding contractual clauses through the supply chain will cover them."

The problem, in many cases, Perrott says, is a lack of money, internal experience or resource - or a combination of all three. But now the MSA is "enshrined in law, it needs much greater focus on the corporate agenda, with budget set aside to tackle the issues proactively rather than reactively," she adds.

The grocery sector in particular has every reason to step up its efforts, says Quayle at Freshfields Bruckhaus Deringer. Food is a "very high risk sector" when it comes to modern slavery because of the complexity of global supply chains, he says. And while the sector may have been able to point to a lack of data and "poor visibility on specific situations" in the past, much better intelligence is now available. That means companies have no excuse not to act. "The work of anti-slavery NGOs and the media has provided lots of new intelligence and heightened levels of sectoral awareness," he says. "This will continue with a new proactive approach by law enforcement agencies, particularly in countries that enact legislation along the lines of the UK Modern Slavery Act."

Encouragingly, Quayle believes modern slavery is now far higher on the corporate risk register of major food retailers than it was even six months ago. WISE, however, is a little more reserved in its judgement: the legal requirement to publish reports on slavery hasn't yet kicked in for companies with a financial year ending before 31 March, so it doesn't yet have a full picture on compliance. But WISE's director of risk assessment, Cristina Talens, warns of "PR suicide" should any big company decide not to.

"I don't think any company wants to be associated with modern slavery, and they have a vested interest in tackling it head on. When they do report, we will have a better picture of how the sector is approaching the problem. We have to remember that this is new legislation and the first year of annual reporting."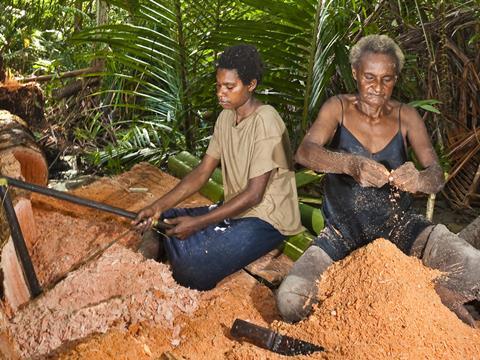 Indeed, there are signs already that major grocery players are now taking this increasingly seriously. Tesco, for example, has overhauled its auditing procedure to better tackle slavery issues. The retailer said in its 2016 annual report: "Historically, our Ethical Trading programme was based on audits by independent companies, with action plans followed up by the same audit companies. We realised we could be even more effective by changing this model, particularly when the most important human rights challenges often occur in the lower tiers of long, global supply chains. As a result, we have been developing our own capability to identify human rights risk through a due diligence process that looks end to end in the supply chain and seeks to address systemic challenges, such as modern slavery, wherever they occur."

Waitrose and the John Lewis Partnership, meanwhile, published their first dedicated Human Rights and Modern Slavery Report in April. For this, Waitrose asked WISE to conduct a desk-based review of 2,000 horticultural suppliers across 92 countries, and is has now embarked on a three-year programme of modern slavery risk assessments focusing on three countries a year and up to 15 suppliers in each. The first began in Italy, moved to Spain and is now looking at suppliers in Britain. The next two years will cover Peru, Chile, Israel, Kenya, Argentina and Mexico. "Our second year has a more in-depth look at the tomato industry, where modern slavery risk has been reported, so there will be 25 sites covered in total," says Talens, who is leading the work.
See also: Modern Slavery Act will require retailer pressure on suppliers
The scale of these assessments shows just how challenging and labour-intensive it is to unpick major grocery supply chains. But Waitrose responsible sourcing manager Amali Bunter says the retailer is learning a lot from the exercise and will be keen to share best practice across the industry.

Given how much effort some players are putting into tackling slavery, it's important the government supports them through tough laws, enforcement and penalties, adds the British Retail Consortium. "We called on the government to make it a requirement that all businesses publish a statement on the steps they are taking to tackle modern slavery as part of the MSA because we need a clear, transparent system that challenges all companies to take action," says head of sustainability Peter Andrews.

"We've long argued the greater the number of businesses engaged in the conversation around Modern Slavery the better chance we all stand of tackling it effectively."