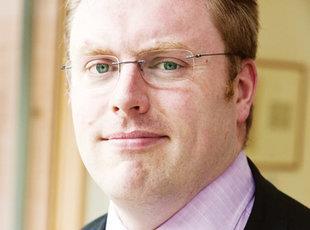 Terry Jones is returning to the National Farmers Union, having been appointed the union's new director general.
Jones, who is currently director general of the Provision Trade Federation and previously worked for the Food and Drink Federation as communications director, joins the NFU in April. He replaces former DG Andy Robertson, who retired in October.
Jones worked for the NFU between 2002 and 2011 in roles ranging from head of food chain, head of government affairs and acting head of communications before moving to the FDF.
He told The Grocer leaving the PTF would be tinged with sadness after a succesful 16 month stint with the industry body. However, rejoining the NFU after a five year absence was "too good an opportunity to turn down".
"I'm looking forward to leading a staff team of 350 and working with office holders and members to develop a clear strategy for the next three to five years, and to ensure that British agriculture thrives," he said.
"It is vital that this nationally important sector has a strong voice and I am delighted to be returning to the NFU at such a crucial time," Jones added.
"The farming industry is seeing a great many challenges and I firmly believe that Terry is the right person to lead the NFU," said NFU president Meurig Raymond.
"Terry has always understood that members are the strength of the NFU and I am confident that the skill, passion and drive he will bring to the role will ensure we are in a very strong position, now and in the future," he added. "I very much look forward to working with him."