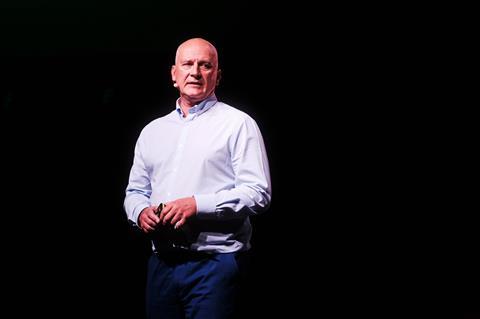 Blakemore Retail MD Matt Teague has been promoted to retail MD of AF Blakemore, as part of a major shake-up amid its leadership team.
Teague will now lead both of AF Blakemore's company-owned (Blakemore Retail) and independent (Blakemore Trade Partners) divisions, as the Spar wholesaler looks to align them.
He had previously just looked after its company-owned arm.
Teague will be supported by Louis Drake, who has been promoted to AF Blakemore retail sales director from commercial director for Blakemore Trade Partners, and Tom Blakemore, who has also been promoted to retail development director, having formerly been commercial director for fresh foods.
Drake will be responsible for building sustainable sales and profitable growth through stronger commercial partnerships, while Blakemore will concentrate on developing the quality of the store portfolio across its Spar and Philpotts brands.
Chris Bacon and Steve Gale will also sit under Teague's leadership, remaining in their roles as store operations director and head of formats excellence respectively.
"I am delighted to announce that Matt Teague is promoted to retail MD to lead both Spar divisions, combining Blakemore Retail and Blakemore Trade Partners," said AF Blakemore CEO Carol Welch.
"It is recognised that through greater collaboration, the skills, talent and the sharing of knowledge and experience across company owned and independent Spar stores, we can accelerate our company owned and independent retailer growth.
Welch added: "The last few years have brought their fair share of challenges and opportunities to AF Blakemore. Following a strong financial performance in 22/23 driven by our Spar retail estate, we are committed to sustaining this growth by meeting customer needs, establishing robust relationships with our valued suppliers and partners."
The company's new organisational structure aims to build upon the company's strengths and achievements, and has been designed to foster collaboration both within the organisation and with external partners, AF Blakemore said.